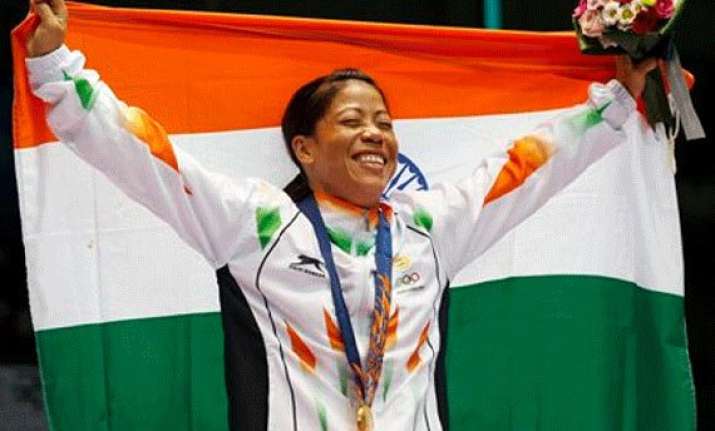 New Delhi: Inside the ring, the men and women who mattered gave their blood, sweat and tears to conquer adversity with elan but outside, sparring for power continued to cast a shadow on Indian boxing in a year which was sparkling in parts but also blighted by some unsavoury controversies.
On the brighter side, India were back in the International Boxing Association (AIBA) fold after a new body took charge and there were some lion-hearted performances in the Commonwealth and Asian Games to cheer about.
But things remained a distant far from smooth after the Indian Olympic Association (IOA) refused to grant affiliation to Boxing India while there was some drama inside the ring as well when L Sarita Devi was handed a one-year ban for rejecting her bronze medal at the Asian Games.
The year began with the who-would-form-the-new-federation drama continuing from 2013. The factional tug of war between various groups eager to form the new federation became so ugly that AIBA decided to terminate and derecognise all and formed its own committee to screen the contenders.
Ultimately, a new body did take shape but with the IOA playing hardball and refusing to grant recognition, it remains to be seen how things pan out for Boxing India in the coming year.
On the face of it, the IOA's adamant stand of continuing to recognise the erstwhile Indian Amateur Boxing Federation (IABF) defies logic given that it had chosen to keep mum when the body was terminated by AIBA earlier his year.
The drama outside smacked of political opportunism but inside the ring, the boxers lent out a lesson or two in conquering tough circumstances. Denied international exposure for a better part of the year, the pugilists showed what sheer determination is capable of achieving.
The first major test for them came in the Glasgow Commonwealth Games when the national federation was still in termination and they had to compete under the AIBA flag.
The men had little experience in fighting without head guards at a competitive level, while the women were making their debut at the Games.
They combined to bring home five medals -- four silver and one bronze -- from the event. Of these, three silver medals were grabbed by men, while a silver and a bronze came from women.