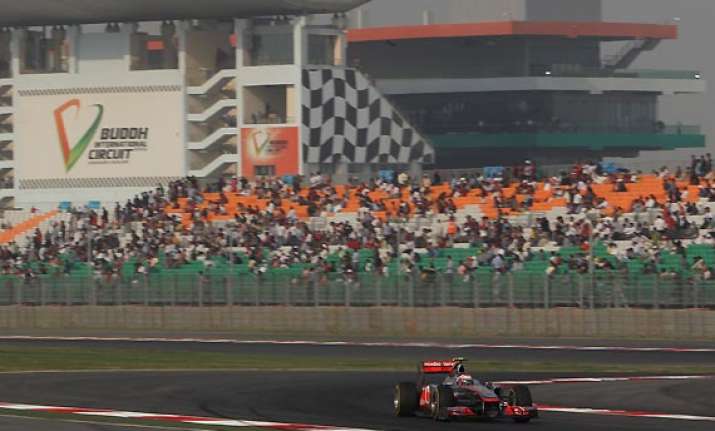 Greater Noida, India: Set among fields and new building developments on the outskirts of the heaving Indian metropolis of New Delhi, the manicured green lawns and imposing infrastructure of Buddh International Circuit is an imposing sight.
Since 2011, the $400-million, Hermann Tilke-designed Formula One track has been a symbol for India's emergence as a world economy and a presence in international sport.
After scheduling difficulties forced organizers and F1 to call off the 2014 race, many are concerned Sunday's Indian Grand Prix could be the last.
Vicky Chandhok, president of the Motor Sports Clubs of India, said if the race is to have any future in India, it must return strongly in 2015. He says "it may not be easy to get the race back in India if we don't find it on the calendar in 2015."