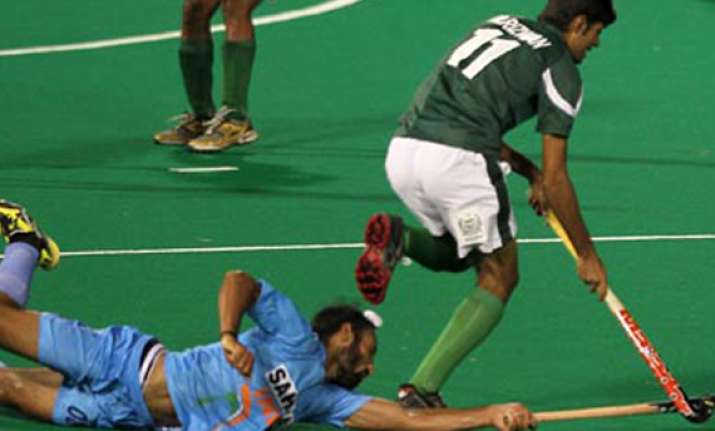 Perth, Oct 23: A profligate Indian men's hockey team frittered away chances galore, going down 1-4 to arch-rivals Pakistan in the bronze medal match to sign off bottom of the heap in the four-nation Lanco International super Series Hockey 9s here today.

With wayward shooting inside the circle, Indians had only themselves to blame as even a sizeable fan turnout also failed to inspire them.

Rajpal Singh struck India's lone goal at the stroke of lemon break through a penalty corner.

The match started briskly, with India dominating the first five minutes or so but it was Pakistan which moved the scoreboard early on.

Pakistan converted the half chances that came their way to go up 2-0 within the first 12 minutes. Captain Shakeel Abbasi (7th minute) and Muhammad Waqas (12th minute) took the match away from the Indians.

Goals thereafter came easily for Pakistan with Fareed Ahmed (17th minute) and Waqas giving finishing touches to a good attack in the 21st minute.

To add to India's woes, Vikas Sharma got a green card suspension along with Pakistan getting a penalty corner in the sixth minute.