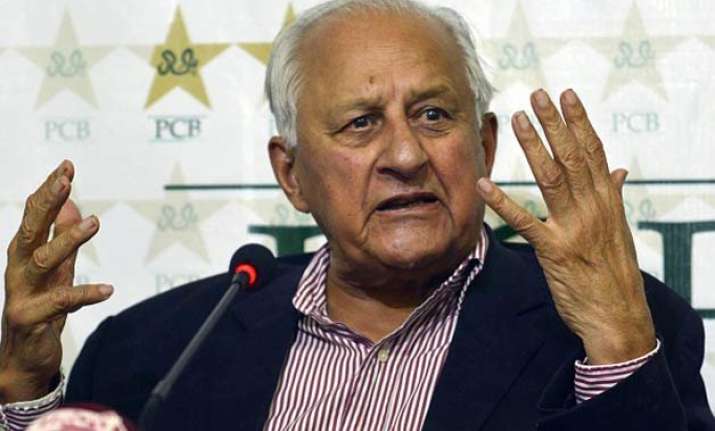 Karachi: PCB chairman Shaharyar Khan said today that Pakistan would not completely rule out playing its 'home' series against India later this year on Indian soil if the financial returns for the cricket board were as desired by them.
Shaharyar was responding to questions about media reports in India that the BCCI was keen on hosting a series at home in December.
"They have not spoken to us about it officially but we have also heard about it. But as things stand now it is stated clearly in the Memorandum of Understanding (MOU) between the two boards that the first series of the six series bilateral package will be played in the UAE this December," Shaharyar told PTI in an interview.
"The venue of the first series which will be our 'home' series, is described as neutral venue and UAE in the MOU," he stated.
Shaharyar, however, admitted that until now the two boards had not been able to sign a formal agreement as a follow-up to the MOU on the bilateral six series package which was agreed upon by the boards as a result of the restructuring of governance in the ICC last year with India, Australia and England gaining absolute power in the world body.
"The agreement has not been signed as yet because of government issues. But we have a MOU and we have penciled in the series with India in our international commitments for 2015/2016 season."
The PCB chief said if the Indian board did at any stage come up with a proposal to play the series in India, the PCB would not dismiss it outright.
"Our first priority is we want to host the series in the UAE to which India has agreed. But if there is a problem cropping up our first priority will be to ensure we derive maximum financial benefits from the series whatever the venue," Shaharyar added.
He pointed out Pakistan had gone and played in India in late 2012 although the last time India toured Pakistan was in 2008 for the Asia Cup.