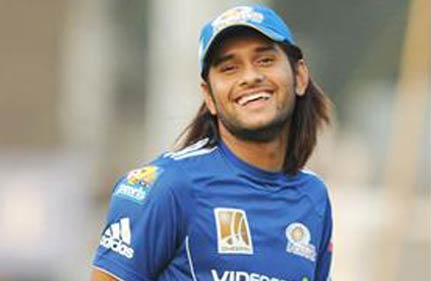 Jamshedpur : Member of India ODI squad for tri-series in Sri Lanka and Jharkhand Ranji skipper Saurabh Tiwary today said he would have to perform consistently in the
upcoming Champions League beginning in South Africa next week.
  "It (Champions League) is an important tournament for me and I am confident to put up my best," Tiwary, who joined Tata Steel on Wednesday, said.  
   "I have been working hard and had practiced with my Team India members to ensure consistency in my performance," Tiwary said on the sidelines of the ongoing
Jharkhand Ranji trial camp, here.  
   Tiwary, who had toured twice as part of country s ODI team member including the recent tri-series in Sri Lanka, admitted that one had to become a hard-hitter for survival
in the shorter version of limited over tournaments (Twenty20).  
About his missing a berth in the final playing XI in last two tours abroad, Tiwary said it was the prerogative of the skipper.  Besides, the Indian team had experienced players
and the captain will obviously settle for the winnable players, Tiwari quipped.
"Right now, I am focussing for the upcoming Champions League and leaving here tomorrow to take part in the," the middle-order southpaw said.
Tiwary came to limelight while representing
Sachin Tendulkar
-led 'Mumbai Indians' in the last edition of
IPL
.
'Mumbai Indians' will take on South Africa s Highveld Lions in the opener of the Champions league on September 10 at New Wanders Stadium, Johannesburg.
Meanwhile, Tata Steel sources said Tiwari have reported in the company as Manager Sports today.  While handing over the appointment letter here,  Sanjiv Paul, Vice-
President (Corporate services) of Tata Steel, welcomed Tiwari to the Tata Steel family.
Tiwary, who made his first-class debut in the 2006-07 Ranji trophy, had scored two half centuries in India's U-19 tri-series victory against South Africa and Bangladesh in
2008 and was a member of the squad that won the U-19 World Cup in Malaysia in 2008, was a third generation employee of Tata Steel.
He was adjuged the best under-22 player and had six tons to his credit in the first class domestic tournaments. PTI