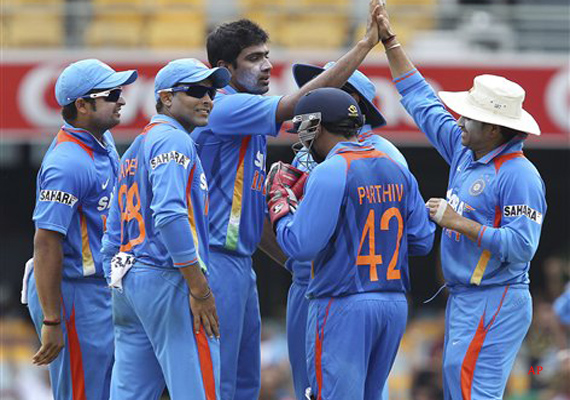 Sydney, Feb 25: Their survival in the series at stake and reputation hit by speculation of discord in the camp, India are a team on the brink as they prepare to take on world number one Australia in a crucial tri-series league match here tomorrow.

A defeat for India would leave them just a solitary match against Sri Lanka and a must-win with a bonus point situation to harbour hopes of a berth in the final. In such a scenario, the net run rate will come into play as both teams will be tied on 15 points (assuming that Sri Lanka lose their last match against Australia).

A defeat for Australia would lift India on equal points with a shoot-out situation between the two sides—win the final league match or perish.

Interestingly, Sri Lanka—top of the charts—could also find a spot in the final slip out of their grasp if any one of Australia and India win both their remaining matches while the third team win at least one.

The final three league matches of the agonisingly close the series are between India and Australia tomorrow; India and Sri Lanka on February 28 and finally an Australia-Sri Lanka tie on March 2.

Presently, India have 10 points to Australia's 14 and Sri Lanka's 15 on the charts. Among the three, India's situation is most dire as they appear the lightest in the competition.

The Indians haven't been able to bat their quota of 50 overs in three of their six matches and haven't succeeded in bowling out any other either. It's been made worse by hardly two medium-pacers being fit for the match tomorrow.

Zaheer Khan is not available due to a calf injury and Vinay Kumar, India's leading wicket-taker, has a hamstring problem. Praveen Kumar is fit but apparently his pace has gone down considerably.