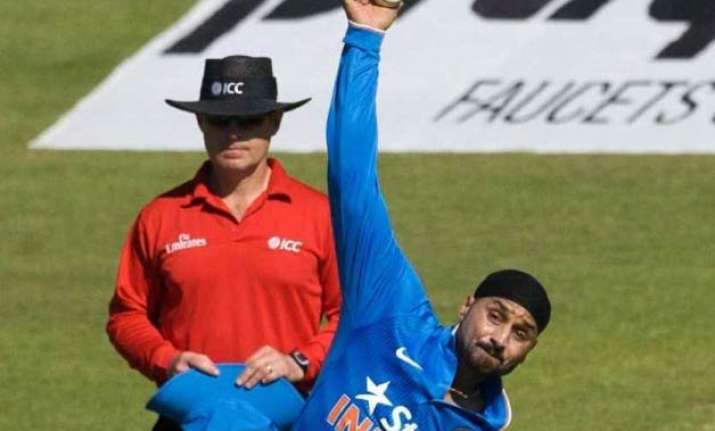 Kolkata: Indian off spinner Harbhajan Singh on Friday said he would definitely want to come back to the Eden Gardens ground and play cricket.
The third and final T20 International between India and South Africa, scheduled to be held at the iconic venue on Thursday, was called off owing to a soggy outfield after half an hour of rain in the afternoon. India lost the series 0-2.
"It is disappointing that the tie was called off. Eden Gardens is always special to me, I have some wonderful memories here. Definitely want to comeback here and play a Test match or an ODI," the "Turbanator" said at the launch of his cricket academy Harbhajan Singh Institute of Cricket (HSIC) at DPS Megacity school.
The offie also did not want to blame the groundsmen at the Eden who were under fire after Thursday's fiasco as the ground was adjudged unfit for play even eight hours after the rain stopped.
"There was heavy rain yesterday. Nobody could have done anything. The ground was wet and unfit to play on. It wasn't their (groundsmen) fault," he said.
But the 0-2 series loss hasn't hurt the veteran and he is hopeful India will comeback strong in the upcoming ODI and Test series against the visitors.
"We are hopeful of making a strong statement in the ODIs and Tests which follow. We could have played much better cricket here but then again it did not happen. Hoping for a better result in the ODIs", he said.
Speaking on his marriage plans with Bollywood actress Geeta Basra which is scheduled later this month, Harbhajan said: "I am very busy with cricket. My family is making all the arrangements. Looking forward to the second innings of my life."