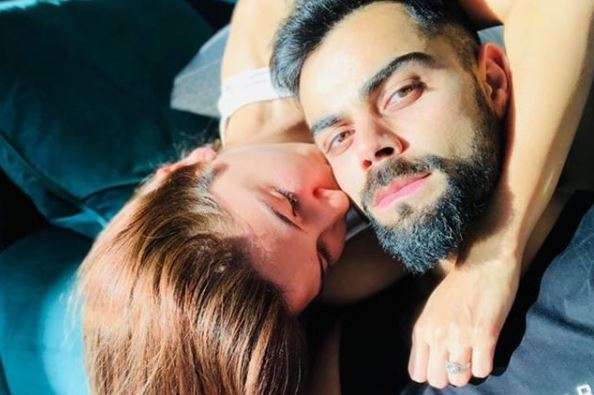 Ever since their marriage last year, Indian cricket captain Virat Kohli and Bollywood actress Anushka Sharma have been the talk of the town. The couple are loved and adored by all and every time the duo are spotted together on screen, the fans are sent into a frenzy.
Kohli, who is a fitness freak, is most of the time spotted at the gym if he is not out on field hammering bowlers and in this work-out session, the swashbuckler was joined by his wife. Kohli's caption wrote,'Training together makes it even better!'. Take a look.
The Team India captain is currently getting back to form after he sustained a neck injury during the IPL. Due to this injury, Kohli was ruled out of his maiden stint in County Cricket and has to sit our the one-off historic Test match between India and Afghanistan which begins June 14. Ajinkya Rahane will take charge for this match.
Kohli will undergo a fitness Test at the National Cricket Academy, which will decide his availability for the limited-overs series in the month of June and July where India will face Ireland and England.
Earlier, in a video, Virat stressed the fact that he is working hard to get fully fit again. "Hey, guys, a lot of hard work (is) going on. The rehab is on and just doing what I can do best and whatever I am allowed to do at the moment. Just a shoutout to all you guys- keep working hard and keep at it. Hard work is the only way and hard work always pays off," the 29-year old said.
Anushka is currently working on the film 'Zero' which stars superstar Shah Rukh Khan.