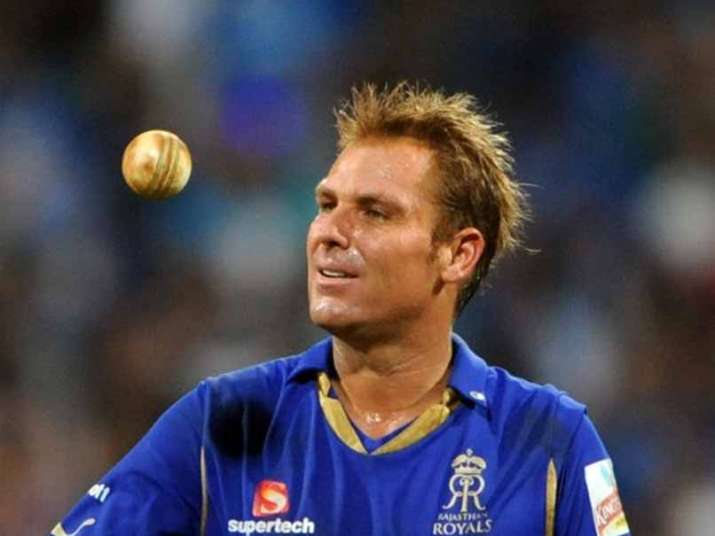 Australian spin legend Shane Warne has returned to his alma mater Rajasthan Royals as a mentor in the Indian Premier League (IPL) 11th editions. The former Royals skipper who led the team to win the inaugural season of the IPL in 2008, has made a return to the side.
Warne took to Twitter to announce his return with a video saying, "Hello guys. Got a huge announcement that I promised. And that is that I will be joining Rajasthan Royals of the IPL in the season 2018 as a team mentor. I am very thankful for the opportunity that I have been given by the Royals. I am really looking forward to it. I have been involved with the Royals. I have so many memories, especially from 2008, when we won the inaugural year. The fans in India have always supported me throughout my career but they really got behind us in 2008 with the Rajasthan Royals," said Warne who has claimed 56 wickets in 52 matches he has played in the Indian Premier League.
Royals co-owner Manoj Badale was thrilled at Warne's return.
"He is a legend of the game and what he has achieved in Rajasthan Royals is unmatchable," said Badale.
"Bringing back Shane Warne is also a way of giving back to our fans who have stood by us in trying times. As we are looking to build a strong team that can be in contention for the title, we believe Warne is the right person to mentor the Rajasthan Royals."
This one's for you Warnie!!!
The First Royal 👑 @ShaneWarne returns home. Let's get the season started... 💪🔥 #HallaBol #AbBajegaDanka #TheReturnOfTheFirstRoyal #IPL2018 pic.twitter.com/RuVN4cwb5O

— Rajasthan Royals (@rajasthanroyals) February 13, 2018
Contrary to their thrifty approach previously, Royals spent big in the recent IPL auction, buying troubled England all-rounder Ben Stokes for a whopping Rs 12.5 crore and India pacer Jaydev Unadkat for Rs 11.5 crore.
Australian captain Steve Smith and India batsman Ajinkya Rahane are the other big names in the team.
(WARNE'S ECSTATIC ANNOUNCEMENT) 
In 2008, Warne played the roles of both captain and coach of Rajasthan and led them to the victory against the Chennai Super Kings in a thrilling final.
After his retirement from the international cricket in 2007, Warne was appointed as the captain and coach of the Jaipur-based franchise in the IPL 2008. He was bought by Rajasthan for  Rs 2.89 crore in the inaugural player's auction.
The legendary leg-spinner continued as Rajasthan skipper for four successive seasons but the 2011 season was his last with the IPL franchise.
Rajasthan Royals, who were suspended for two-years are now back in the league and have built a squad that can help them bring back the trophy and now with Warne back as a mentor, the Royals will charge their way through the league this time.
(With PTI Inputs)