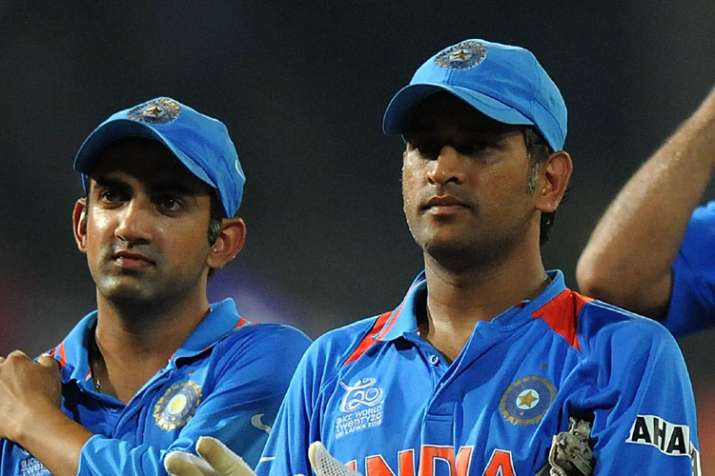 Veteran opener Gautam Gambhir recently announced his retirement from international cricket after a prolific career and twin World Cup glories. 
The Delhi-born left-handed batsman has always been famous for his outspoken nature and after the retirement, he shed light on some controversies of Indian cricket.
In his interview to India Today, Gambhir gave his opinion on the famous rotation-policy under then skipper Mahendra Singh Dhoni in the 2012 CB series in Australia. 
"In the 2012 Tri-series in Australia, Dhoni declared that he can't play all three (Gambhir, Sachin and Sehwag) of us together as he was looking ahead at the 2015 World Cup," Gambhir told India Today.
"It was a massive shock, I think it would have been a massive shock for any cricketer. I have not heard anyone be told in 2012 that they would never be a part of the 2015 World Cup. I always had the impression that if you keep scoring runs, age is a just a number." 
Gambhir is of the opinion that if a player is good enough to score runs then he can't be termed as a liability to the team.
"If you have the skills to score the runs and you are not a liability on the field, you can go on to play as long as you want. This was always told to us and even in Australia we got to know that all the three can't play together, and we eventually got to play together.
"When we were in a desperate need to win a game, I remember in Hobart, Viru and Sachin opened and I batted at three while Virat batted at four. India won that game and we had to chase in 37 overs.
"At the start of the series, we didn't play together, it was a rotation thing. When it was a desperate moment, MS had to play three of us. If you take a decision, back your decision, stick to it. Don't back out on something which you have already decided.
Gambhir also claimed that Dhoni's decision came as a shock to him, Sehwag and Tendulkar. 
"First you decided that you won't play the three of us together, then you decided that you are going to play the three of us together. Either the original decision was wrong, or the second decision was wrong. He took that decision as a captain and it was a shock to all three of us," Gambhir added.