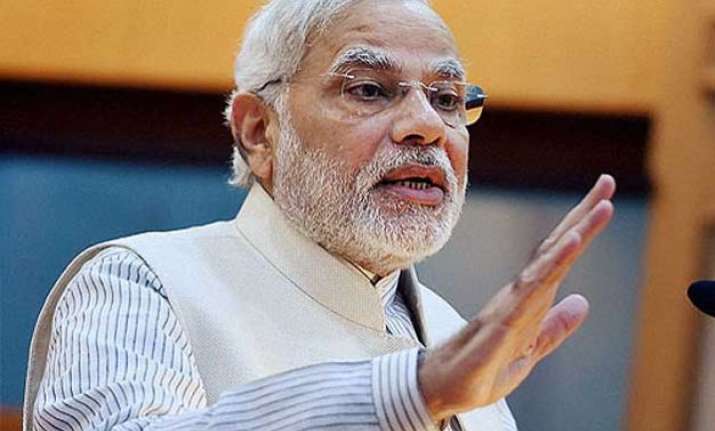 New Delhi: Prime Minister Narendra Modi today hailed the valour and sacrifice of the Indian armed forces as was witnessed during the 1999 Kargil conflict, and said the war was not only fought on the border but every village and city contributed to it.
"In Kargil, each of our soldier proved more than a 100 of the enemy. I salute the brave soldiers who thwarted the evil designs of the enemy without caring for their own lives. The Kargil war was not fought only on the border but every village, every city contributed to it," the Prime Minister said in his radio programme 'Mann ki Baat' on the Kargil Vijay Divas being celebrated today.
"This war was fought by those mothers and sisters whose sons and brothers were in the battlefield. It was fought by those girls, who had just been married, those fathers who gave their sons and felt young themselves, and those sons who had not even learnt to walk properly holding the finger of their father.
It is because of their sacrifices that India can move in the world holding its head high," he said.  Earlier in a tweet, Modi said "I salute the soldiers who sacrificed their lives for the beloved nation."
The Kargil Diwas reminds us of the valour and sacrifices of the Indian armed forces, he said.  The Kargil war, which began in May 1999, lasted for more than two months before Pakistani soldiers, a bulk of them drawn from its Northern Light Infantry, and irregulars, withdrew from the mountain tops they had occupied overlooking the Srinagar-Leh highway. In the conflict, the Indian Army lost 490 officers, soldiers and jawans.