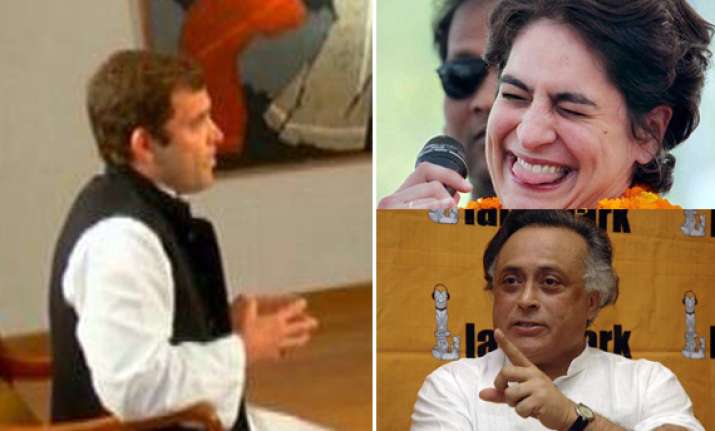 New Delhi: Union Rural Development Minister Jairam Ramesh and Priyanka Vadra were acting as prompters behind the scenes at the makeshift studio in Delhi's Jawahar Bhavan, where Rahul Gandhi gave his first TV interview to an English news channel.
A report in the Mumbai daily newspaper DNA said, two public relations agencies, Genesis Burson-Marsteller and IPAN (Hill and Knowlton) were hired to bolster Rahul Gandhi's image, and the Congress media department was completely kept out of the loop.
The Jawahar Bhavan houses the Rajiv Gandhi Foundation headed by Sonia Gandhi.