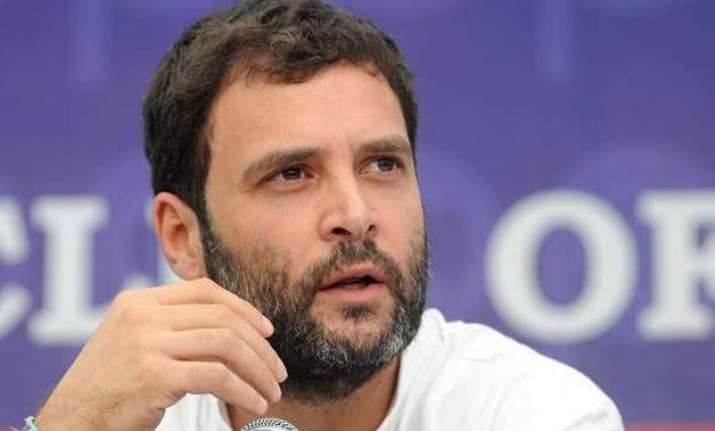 New Delhi: The Congress' woman wing, Mahila Congress, will protest near the Parliament on Tuesday, the first day of Monsoon session, against the Narendra Modi government on a range of issues including "price rise, corruption, inflation, crime against women"
More than 10,000 Mahila Congress workers from various parts of the country is likely to participate in the protest.
Congress Vice President Rahul Gandhi is also expected to join the protest and address the workers prior to their gherao of Parliament.
"Mahila Congress functionaries from all over the country will take part in the protest," its chief Shobha Oza said here.
She said the country was still waiting for the "achche din (good days)" promised by the Modi government.
Oza alleged that the BJP government was "scam-ridden", prices of essential commodities had gone up and there had been cuts in social sector allocations.
"We have seen a year misgovernance and broken promises. The first year of BJP-led government can be summarised as Ek Saal - Desh Badhal (one year, country in dire straits)," she said.--