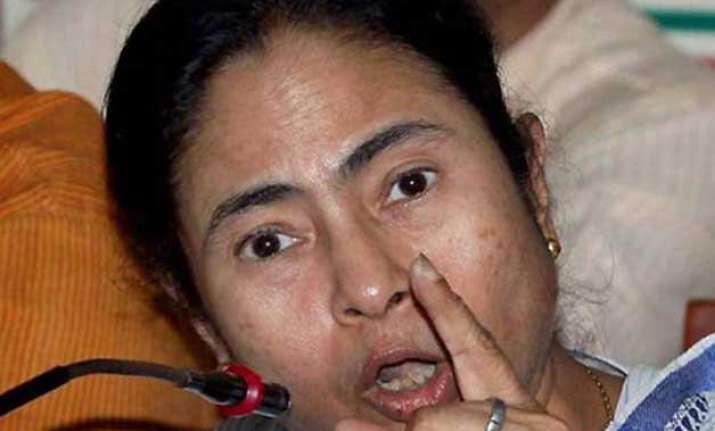 Kolkata: The West Bengal opposition Friday slammed the Mamata Banerjee government's budget for 2015-16 calling it "unrealistic", "directionless" and "jugglery of statistics".
Describing the budget as "jugglery of statistics", the Congress accused state Finance Minister Amit Mitra of suppressing facts and preparing the budget with an eye on the 2016 assembly polls.
"This is the last budget of the Trinamool government because next year it will be a vote-on-account. So, the entire exercise has been undertaken with an eye on the polls incorporating many schemes which are populist but unrealistic," said Congress Legislature Party leader Mohammad Sohrab.
Calling the budget "mysterious and suppressive of facts", Congress legislator and former state minister Manas Bhunia accused the state government of deliberately hiding facts about central funds.
"The revenue deficit for 2014-15 has been shown as Rs.10,361.87 crore but the proposed deficit for 2015-16 has been shown as nil. Then again, the budget deficit for 2014-15 is Rs.3 crore while the proposed budget deficit for this year is Rs.7 crore. How is that possible? That is why I say the budget is suppressive of facts," said Bhunia.
"The budget is mysterious in that it fails to mention the avenues about the governmenta¿s revenue. Moreover, there are no details about the central funds. The budget has no details about the Rs.80,000 crore of central funds including the financial assistance of Rs.11,760 crore by the 14th Finance Commission," he added.
The Congress also wondered about the Paschimanchal Development Department finding no mention in the budget.
"The department caters to the need of 74 blocks and 23 left-wing extremists-affected blocks. I wonder if the department has been closed down," said Bhunia.
The Communist Party of India-Marxist (CPI-M) led Left Front too called the exercise an attempt to juggle statistics.
Leader of Opposition in assembly Surjya Kanta Mishra, of the CPI-M, said the government's schemes to install 10 lakh tube wells and distribute 40 lakh bicycles to students was unrealistic.
"Considering the ground water level in our state, her government will never get the requisite clearance for such large number of tube wells. Perhaps the government is unaware about the clearances that are required for this," he said.
Mishra also claimed that budget was full of facts and claims that were "false", "baseless" or "unrealistic".
Lone Bharatiya Janata Party legislator Samik Bhattacharya too slammed the budget calling it populist and an exercise done with an eye on the upcoming municipal and the 2016 assembly polls.