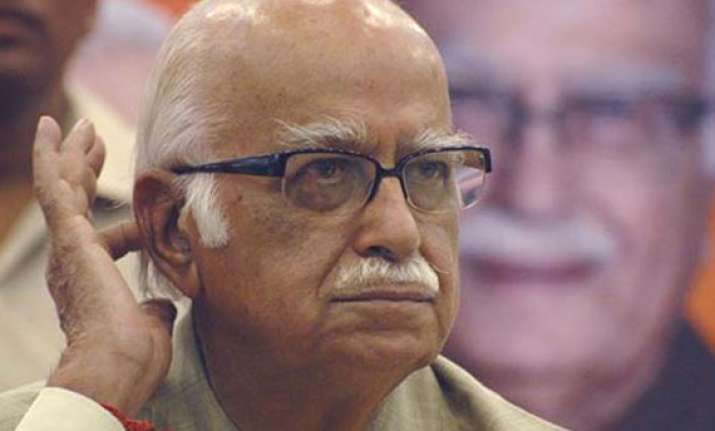 New Delhi, Aug 5: The NDA Sunday said it was willing to cooperate with the government on its legislative agenda in the monsoon session but the opposition should be given space to raise issues of national interest such as Uttarakhand tragedy and the Ishrat Jahan case.
After a meeting of National Democratic Alliance (NDA) floor leaders at the residence of senior Bharatiya Janata Party leader L.K. Advani, BJP's Deputy Leader in Rajya Sabha Ravi Shankar Prasad said if legislation is crucial for the government, articulation of issues of national interest iwas vital for the opposition.
The meeting was attended by leaders of Shiv Sena, Shriomani Akali Dal and Haryana Janhit Congress.
Shiv Sena leader Anant Geete told IANS that they will raise the Uttrarakhand tragedy and differences between Central Bureau of Investigation and Intelligence Bureau over the Ishrat Jahan case.
He said the NDA will evolve its strategy depending on the issues raised in the house.
Sources said the session is likely to be stormy as the opposition would make efforts to put the government in the dock on price rise, Uttarakhand tragedy and fallout of decision on Telangana statehood. The session will held months from assembly polls to four states.
The BJP has said that the government should bring a bill on creation of Telangana state in the monsoon session of parliament.
It also wants to express its concern over the sliding value of rupee. The party may also also raise the CBI "clean chit" to Pawan Kumar Bansal in the bribery case over appointment in the rail ministry.
The BJP had earlier in the day held a strategy meeting chaired by Advani.
The party wants the government to incorporate its suggestions on the food security bill.
The BJP meeting was attended by party president Rajnath Singh, Leader of the Opposition in Lok Sabha Sushma Swaraj, her Rajya Sabha counterpart Arun Jaitley and other party leaders.
BJP leaders said they will make an honest effort to fully cooperate in smooth functioning of parliament. However, the party may not extend support in passage of insurance amendment bills.
The party has said that Standing Committee on Finance has recommended 26 per cent cap on foreign direct investment in the insurance sector.