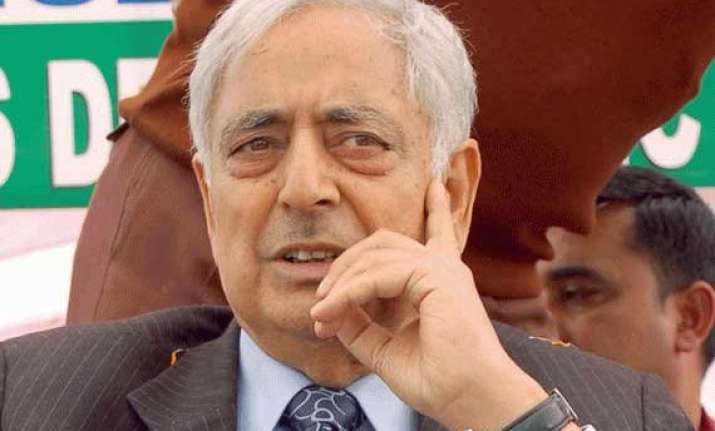 Jammu: PDP patron Mufti Mohammad Sayeed today accused the ruling National Conference in Jammu and Kashmir of derailing the peace process between India and Pakistan.
"The present regime led by National Conference (NC) has derailed the process of peace along the International Border.
It is very unfortunate that the state government has also failed to carry forward the agenda of peace and development initiated by previous PDP-led regime," the former Jammu and Kashmir chief minister said while addressing an election rally here today.
Mufti said during its tenure of three years from 2002 to 2005, PDP provided "corruption-free governance" to the people of the state.
"In just three years, we provided corruption-free governance to the people by bringing total transparency and accountability in the functioning of the government," he said.
Mufti said his party entered into an alliance with Congress not for power, but to transform the aspirations of the people into reality.
"We formulated common minimum programme and ensured that the policies are implemented on the ground," he said.
Mufti claimed that during its tenure, the PDP-led regime had made Jammu and Kashmir a model state by bringing transparency and accountability in the governance.
"The much-publicised 'Gujarat Model' that Prime Minister Narendra Modi implemented in Gujarat during his tenure as the Chief Minister of the state was implemented by the PDP-led regime in its three-year tenure in Jammu and Kashmir," Mufti said.
"We empowered people legally to scan the government functionaries from Chief Minister to the lowest ranking official by constituting the State Accountability Commission," he said.