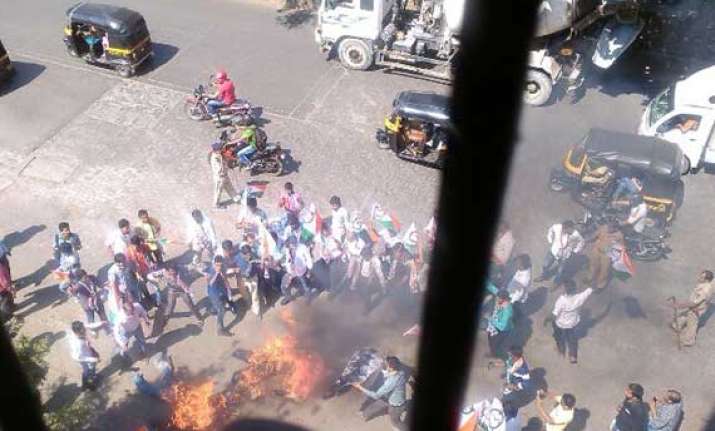 Mumbai: Over two dozen suspected Nationalist Congress Party activists Saturday attacked the state office of Aam Aadmi Party in Andheri east here, a party official said.
"Around 25-30 NCP activists swooped down on our party headquarters, shouting slogans against us. They grabbed a bundle of our banners and publicity material and made a bonfire of it," said AAP city treasurer Suresh Acharya.
He said that the angry NCP activists also smeared their party office hoardings with blank ink, tore down posters of AAP chief Arvind Kejriwal and left after a noisy demonstration.