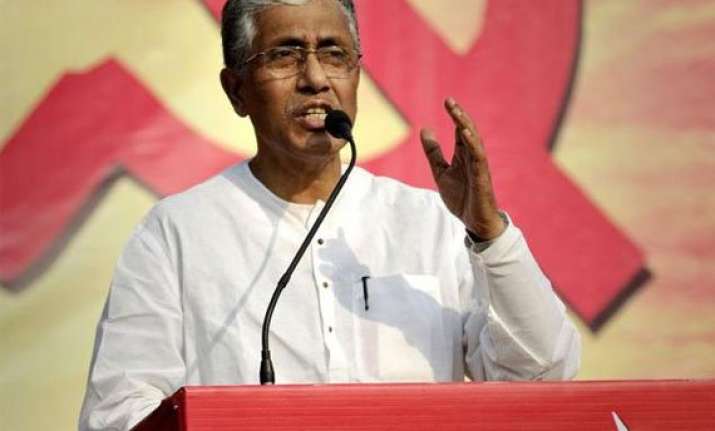 Agartala: In what could turn out to be a new phase in centre-state relations, Tripura's Marxist Chief Minister Manik Sarkar has invited Prime Minister Narendra Modi to address the state cabinet on his oft-repeated themes of 'Swachh Bharat' and 'Good Governance'.
According to reports available, PM Modi has accepted the invitation and is expected to meet members of Sarkar's cabinet after he inaugurates the second unit of the 726-MW power plant constructed by ONGC-Tripura Power Company Ltd at Palatana today.
The invitation to Modi by a CM belonging to CPM is significant because the left party has always been in the forefront of  opposing what it called the communal politics of Modi and BJP.
PM Modi has always stressed that cordial centre-state relations are a must for ensuring fast-paced development of the country and Manik Sarkar's invitation, in one sense, is a very encouraging response from one of the opposition-led govenments.
It should be recalled that Manik Sarkar , a Left stalwart,  is serving his fourth term as Tripura CM and is known as as India's poorest politician.