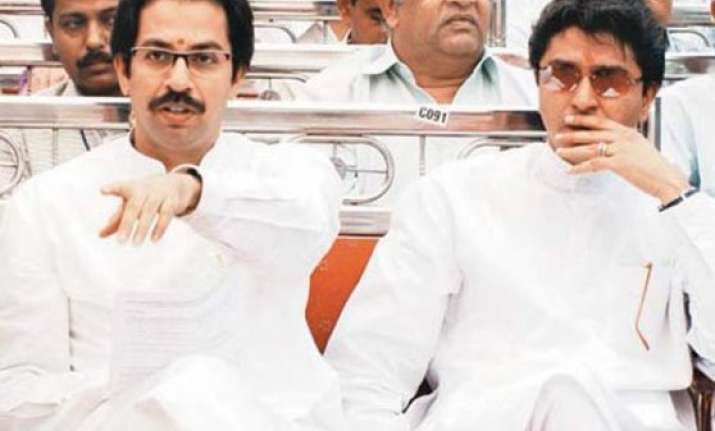 Mumbai: Maharashtra Navnirman Sena (MNS) chief Raj Thackeray has hinted that the Shiv Sena and MNS can join hands in the state after the declaration of the assembly polls results, if situation arises, to form a 'stable' government.
According to Raj Thackeray, he had a telephonic discussion with Uddhav about 'possible pre-poll alliance' soon after the Bharatiya Janata Party (BJP) snapped the 25-year-old ties last month.
He, however, said that things did not proceed as there was no further response from the Shiv Sena but Uddhav agreed to take negotiations forward after the elections, if needed.
He also claimed that Uddhav initially showed keen interest in alliance but did not respond further.
"After all, for us, the main enemy is not the Shiv Sena. It is the Congress, NCP and BJP," Raj said in an interview to a local Marathi news channel.
Several MNS leaders are of the view that it would be like a dream come true for them and late patriarch Bal Thackeray if both brothers decide to come together to form a 'stable' government in the state.
Meanwhile, a pre-poll survey conducted by 'The Week' and Hansa Research has given the BJP and allies 154 of the total 288 assembly seats, but Uddhav Thackeray tops the popularity chart as chief ministerial candidate.
The Shiv Sena, survey said, will be the second largest party after the BJP with 47 seats. It has given only 10 seats to MNS.
Single phase polling in the state will take place on October 15 whereas counting of votes will be done on October 19.