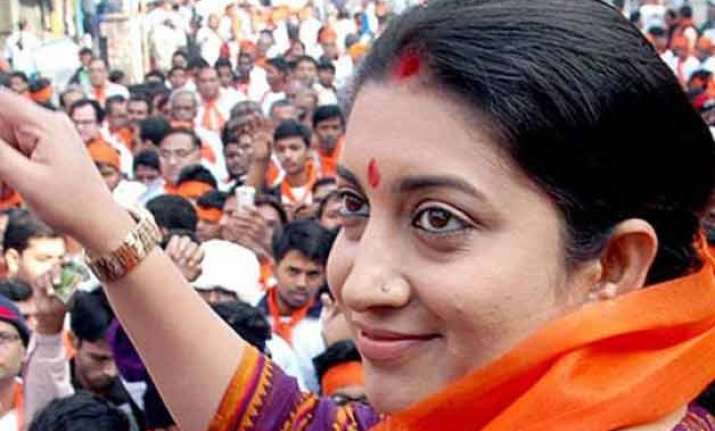 New Delhi: The security cover of Human Resource Development Minister Smriti Irani is set to be upgraded following escalated protests against her in the aftermath of the suicide of the Hyderabad University Dalit scholar Rohith Vemula last month.
Irani, who is already entitled to Y security category as a cabinet minister, will be guarded by 20 security men at any given point of time under the new scheme.
"There have been reports that her security was found to be inadequate due to the sudden protests by students, and some miscreants may take advantage of these protests and try to harm her,"  The Hindu quoted a Home Ministry official as saying.
With her inclusion in Z category, Irani will join the elite list of ministers like Home Minister Rajnath Singh, Finance Minister Arun Jaitley, Road Transport Minister Nitin Gadkari and Ministers of State Kiren Rijiju and Jitendra Singh, who enjoy the highest security cover. National Security Adviser Ajit Doval, RSS chief Mohan Bhagwat and BJP president Amit Shah are also in the list.
VIP security is said to be a prestige issue for several politicians, with many visiting the office of Mr. Rajnath Singh to request for it. Two committees decide on the security level.
One is the Protection Review Group and the other is the Security Categorisation Committee. Both are headed by the Home Secretary and include officials of the Intelligence Bureau.