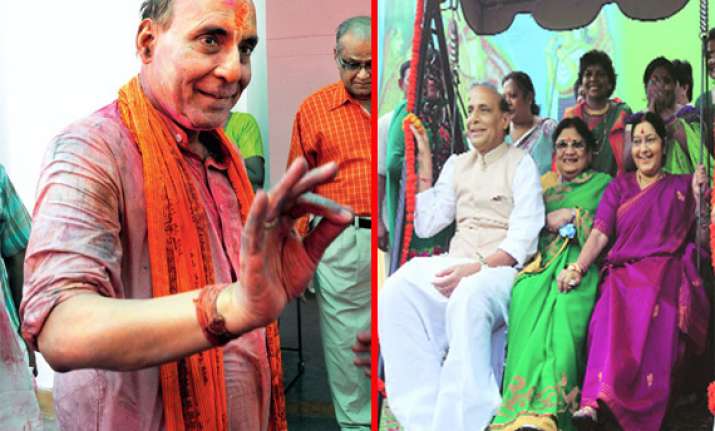 New Delhi: The normally calm BJP president Rajnath Singh tries to stay away from controversial statements unlike his predecessor but is always tough whenever he issues a statement.
Rajnath Singh has taken the lead of the party for the second time at an interesting juncture. He leads the party which has already anointed its next prime ministerial candidate, but there is no dichotomy between the two.
Let us have a look at some interesting facts related to the personal and political journey of the veteran BJP leader.