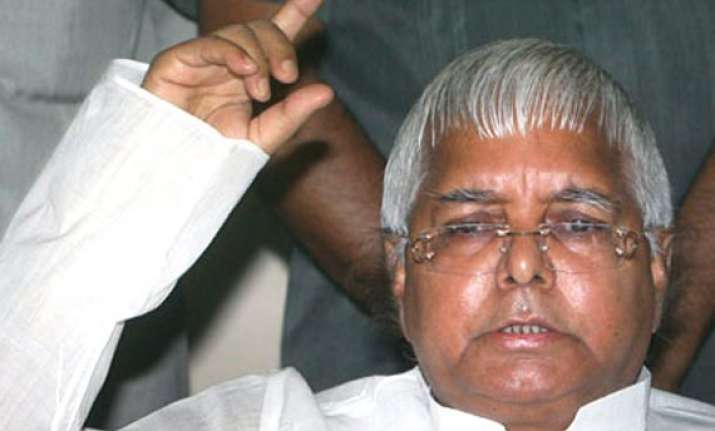 Patna: With rebel party leader Ramkripal Yadav all set to join BJP, RJD President and his mentor Lalu Prasad today said "greedy" persons were hankering to become MP and PM while he was engaged in fighting communal forces.  
"I am busy fighting communal forces, but greedy people are hankering to become MP and Prime Minister," Prasad told reporters.
Though he did not take any name, his barbs were aimed at Ramkripal Yadav, Gulam Gaus and Chief Minister Nitish Kumar who had said that he was more qualified to become Prime Minister.
However, Prasad said, his blessings were there for him (Yadav) and his family.
Yadav resigned from all party posts in the RJD after Prasad nominated his daughter Misa Bharti for Patliputra Lok Sabha seat ignoring his claim.