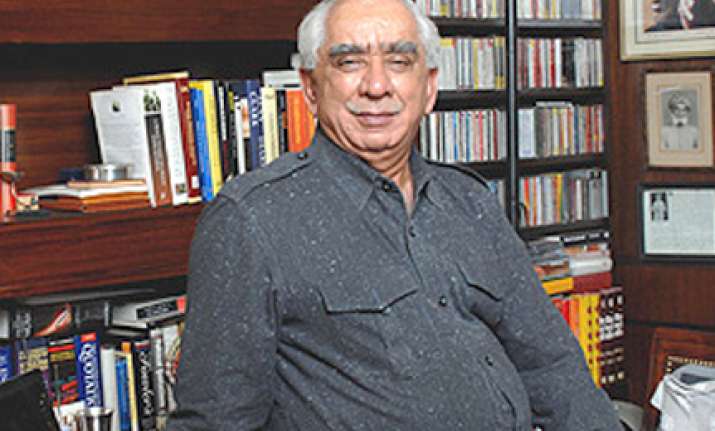 Expelled BJP leader Jaswant Singh feels he has been "robbed off his esteem" following his expulsion from the party, but rules out a return. 
"For us izzat (esteem) is everything. If that is gone... nothing is left. I have been robbed off my izzat. And there is no going back for me to BJP or joining any other political party," Singh told reporters at the Meet-the-Press programme in Hyderabad on Saturday.
Singh, who is still "clueless" about his removal from BJP, of which he was one of the founder members, said "I am hurt. I still do not know why the party took such a decision." 
Stating he had no interest left in BJP, he said," now whatever happens to BJP, it is its fate. I have no interest left." 
When asked if his expulsion was at RSS' command or a decision taken by BJP itself, Singh said "I do not know the answer and I am not even interested in looking for one)." 
Singh, MP from Darjeeling in West Bengal, was in the city to promote his book 'Jinnah - India, Partition, Independence'.PTI