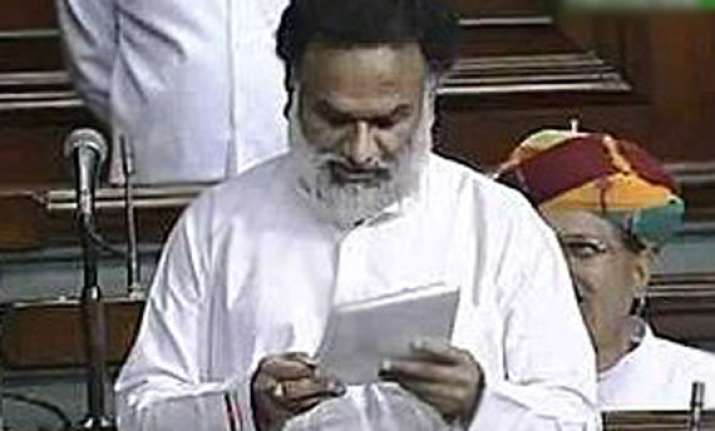 New Delhi : Rajan Sushant, a parliamentarian from Himachal Pradesh who was suspended from the Bharatiya Janata Party (BJP) for anti-party activities, Saturday joined the Aam Aadmi Party.
"Rajan Sushant who fought against corruption within the BJP has joined the AAP," party leader Manish Sisodia announced here, as Sushant stood by his side.
Asked whether it was because of the expansion of the AAP and its popularity, he joined the party, Sushant said: "The AAP is the only hope which can rid India of corruption."
He was suspended from the BJP's parliamentary board March 2012 on the complaint of the state unit.
The MP from Kangra had openly criticised state party leaders, including former chief minister Prem Kumar Dhumal.
He was also axed from the party's state executive council in May 2011 for demanding a narco-analysis test of Dhumal and his then cabinet ministers over corruption.
Sushant was a minister in the state BJP government in 1998.