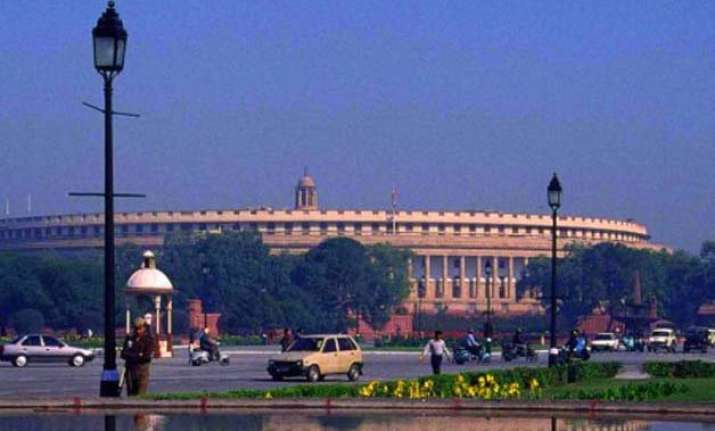 New Delhi:  The Rajya Sabha Committee on GST on Wednesday submitted its report recommending that the one per cent additional tax by states should not be levied on goods not for sale and favoured compensation to states for five years but Congress, Left and AIADMK gave dissenting notes.
The major recommendation of the 21-member committee was the one relating to Clause 9 as it felt the 1% additional tax will lead to cascading of taxes.
It wanted an explanation to be included in the provision that would make it clear that the 1% would be on goods sold and not on supply on inter-company inventory transfers.
It recommended that an explanation should be given in Clause 18 that the word 'supply' would mean "Supply: All forms of supply made for a consideration".
In its dissent, the Congress favoured a simple 18% GST on all goods including petroleum products and alcohol and opposed states being given powers to levy one per cent additional tax.
AIADMK and Left parties in its notes termed some of the provisions as impinging on the legislative sovereignty of both Parliament and state legislatures.
AIADMK also sought keeping out petroleum products and tobacco out of the GST regime.
The report of the Committee, headed by BJP's Bhupender Yadav, which was tabled in the Rajya Sabha, suggested changes in clauses pertaining to compensation but endorsed other 19 provisions like keeping alcohol out of the regime and leaving it to the GST Council to decide on timing of levying GST on petroleum products.
Reacting to the report including the dissent, Finance Minister Arun Jaitley said the government will go ahead with enacting the legislation in Parliament.
"It is hardly a dissent note on the bill, it is a dissent against the Congress party's own proposals which were originally given. Congress MPs are giving a dissent against the suggestions made by their own Chief Ministers," he said.
Hopeful of getting the "revolutionary" bill passed, Jaitley said, "We are going to go ahead with the GST legislation. We will still try and build consensus and explain the rationale and reasoning as far as Congress is concerned."