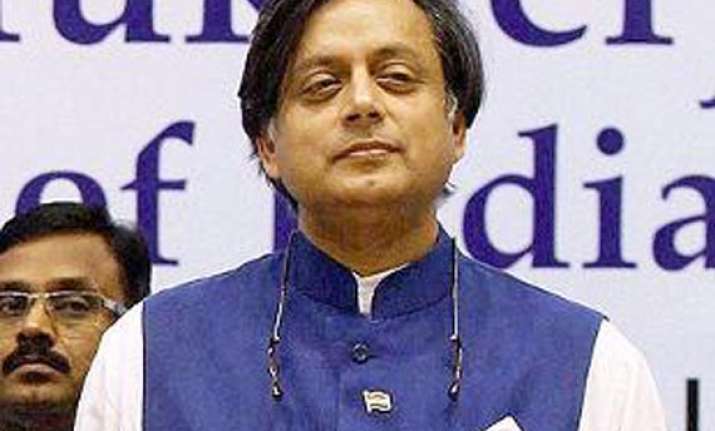 New Delhi: Tharoor seconded Kejriwal's claims saying the situation in Gujarat is 'utterly condemnable'.
Congress on Thursday hailed AAP leader Arvind Kejriwal's tour of Gujarat contending that there is another voice in the country exposing the "deficiencies" and development "myth" of Narendra Modi.
"If AAP, a voice other than Congress has been showing the deficiencies of Gujarat, exposing hype and myth of Gujarat. We welcome that Kejriwal is going to villages of Gujarat….
Kejriwal is doing a job that media should also be doing. If Kejriwal is going there and finding out the truth of Modi's' claims, we completely welcome that," party spokesperson Shashi Tharoor told reporters at the AICC meeting.
"…If Kejriwal's antics have helped draw the attention, we welcome it. We welcome Indians being well-informed before casting their votes.