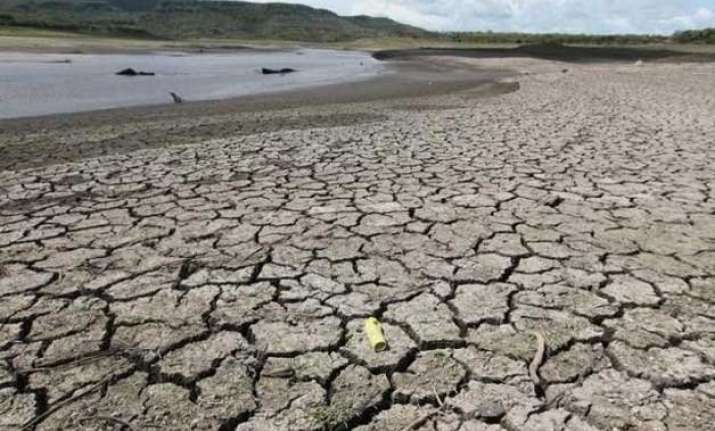 New Delhi: The Centre has so far released around Rs 12,000 crore to eight states to tackle drought situation this year, Agriculture Minister Radha Mohan Singh today said adding this along with other measures will reduce impact of poor rains on farm production.
The country witnessed back-to-back drought due to deficit rains for the second straight year. Total 10 states have declared drought in half of the country.
"We have released about Rs 12,000 crore drought relief funds to eight states so far this year. We will soon release for the rest two states," Singh said addressing an event on attracting and retaining youth in agriculture organised jointly by Indian Council of Agricultural Research (ICAR) and All India Agriculture Students Association (AIASA).
The decision on the proposals of Rajasthan and Jharkhand will be taken soon, he said.
The Centre has released Rs 1,540 crore drought assistance to Karnataka, Rs 1,670 crore to Chhattisgarh, Rs 2,032 crore to Madhya Pradesh and Rs 3,050 crore to Maharashtra from the National Disaster Relief Fund.
Karnataka, Andhra Pradesh, Telangana, Odisha, Rajasthan, Jharkhand, Uttar Pradesh, Maharasthra, Madhya Pradesh and Chattisgarh -- together had sought a central aid of Rs 38,667 crore, the minister said.
Taking a dig at the previous UPA government, Singh said, "The previous government had released Rs 13,762 crore in four years (2010-14). Our government has allocated Rs 9,000 crore drought relief in the 2014-15 fiscal and about Rs 12,000 crore so far this year."
Observing that the government is facing the challenge of two consecutive drought years after 50 years, the minister said, "We cannot stop natural calamities. We can only reduce its impact on agriculture. We have taken timely contingency measures and I am confident there will not be any major impact on our agricultural production this year."
Sowing of rabi (winter) crops like wheat is down by 3 per cent so far. However, the clear picture would be known by end of this week, he added.
Stating that retaining youth in agriculture has been a priority of the government, Singh said with the government focusing more on promoting new farm technologies, more educated youth are showing interest in taking up farming.
"In Bihar, I met graduates from IIT Roorkee taking up 50 acres of land for farming. Unless new technologies and science is not percolated at ground level, no youth will be attracted to agriculture," he said.
Asserting that the farm sector can grow only if youth are retained in agriculture, Singh said the government therefore is setting up more universities to promote farm education and research in the country. Also, the schemes are designed in such a way to attract youth in the agriculture sector.
All India Agriculture Students Association (AIASA) National President Sudhir Kumar demanded the government to create a separate cadre for agriculture and recruit right person at right place to only retain youth in agriculture but also for achieving desired farm growth.
"There are services including IAS, IPS and IFS. There is no Indian Agriculture Service (IAS), although the country's 50 per cent population is dependent on agriculture. There is a need to create a separate cadre for agriculture," he said.