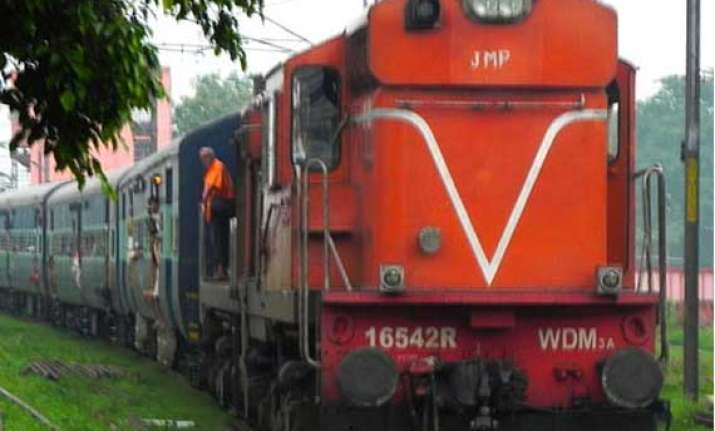 Patna: Opposition BJP in Bihar assembly today raised the issue of a spurt in train dacoities in the state and sought to know if it had anything to do with the mobilisation of funds by SIMI, to which the state government said the matter would be probed.
Describing the issue as serious, minister in-charge for Home Vijay Chaudhary told the house that the government would get it inquired if train dacoities had a link with terrorism and would initiate steps to check it.
Raising the issue during Zero Hour, Leader Of Opposition Nand Kishore Yadav flashed newspapers reports on the increase in incidents of train dacoities in the state in recent days and sought to know if it had anything to do with the fund collection strategy of SIMI.
Yadav cited that during interrogation of Faisal, an accused in the serial bomb blasts during Narendra Modi's rally in Patna and Bodh Gaya blasts, a SIMI strategy to amass fund for terror activities through means of train dacoities came to light.
He said Faisal, who was a resident of Khandwa in Madhya Pradesh from where he was arrested and presently in jail custody, had revealed that he had provided money to Hailder Ali alias Black Beauty, also involved in the Patna and Bodh Gaya serial blasts.
Faisal had also mentioned about SIMI's design to collect funds through bank dacoities in various parts of the country.  
Yadav said that cases of train dacoities remain unresolved for many years and urged the state government to pay special attention to the problem.