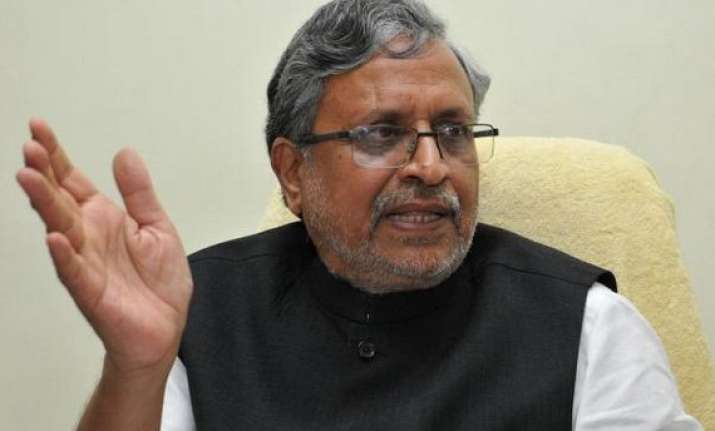 Patna: Bihar BJP today claimed that 13 poor persons were converted to another religion in the past few days in the state and sought to know from senior JD(U) leader Nitish Kumar if he would take initiative for a law to stop conversion through unlawful means.  
"In the past few days 13 poor persons have been converted to another religion in Kahalgaon and Munger. If Nitish Kumar is serious on the issue, will he take initiative for formulation of law to stop inter-faith conversion through unlawful means," senior BJP leader Sushil Kumar Modi said in a statement here.
Former Chief Minister Nitish Kumar yesterday attacked BJP for its alleged efforts of conversion through allurement and suggested that Prime Minister Narendra Modi clear the air.  Sushil Modi, former deputy chief minister, said the Congress, JD(U) and RJD were stalling proceedings in Rajya Sabha as they did not  want passage of legislation on insurance, GST and in the field of coal.  
"They are doing this to stop the Prime Minister from accelerating pace of development in the country," he said.  
A Harvard school study has adjudged the Prime Minister as top policy maker among global leaders while a Japanese market research firm has placed him at second spot in a list of 30 top-performing world leaders, Modi said.  "Nitish Kumar is not being able to digest this popularity of PM Narendra Modi and that is why he is raising an issue like conversion," he said.