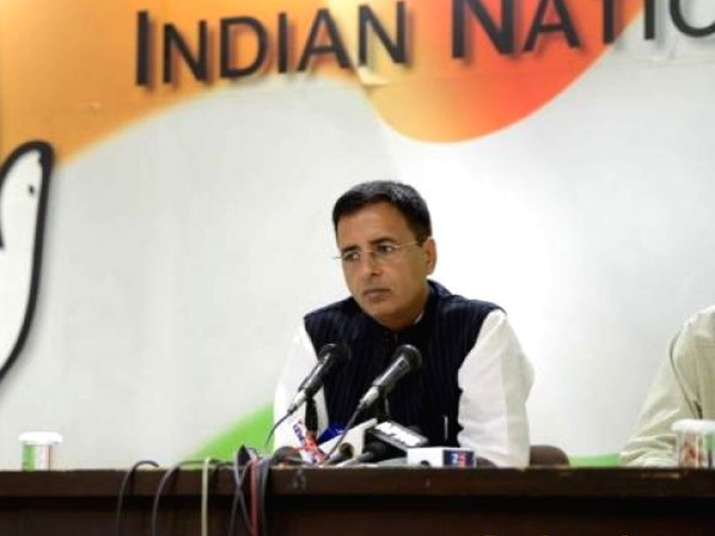 The Congress party on Friday said that Young Indian Private Limited, of which Congress president Sonia Gandhi and vice president Rahul Gandhi are the main stakeholders, had raised some jurisdictional issues concerning the IT department in the Delhi High Court, but withdrew its petition after being "satisfied" with the court direction.
"Young Indian had raised certain fundamental jurisdictional issues challenging the authority of Income Tax authorities. The Delhi High Court directed Income Tax authorities to decide all the issues raised in the petition before the Delhi High Court. Being satisfied with it, Abhishek Singhvi, Advocate for Young Indian, has himself withdrawn the petition," Congress leader Randeep Singh Surjewala said.
Surjewala's remarks came after the Delhi High Court on Friday declined to entertain a plea by Young Indian Private Limited challenging Income Tax notices on the company.
The court direction clears the decks for an IT probe. 
"Incidentally, Young Indian is a 'not for profit' company that only runs the 'National Herald ' paper which is the last vestige of the freedom movement which contributed to India's freedom struggle. No one can withdraw a single rupee of profit, salary or dividend from it or benefit from it in any manner as per the Companies Act," the Congress leader said.
Surjewala also said that "we are proud of protecting this important symbol of the freedom struggle and will always protect this trust of people of India".
The Congress leader also accused the Bharatiya Janata Party of a witch hunt.
"Witch hunt or malice of the current BJP government will not deter us from upholding our bounden duty to the nation," Surjewala added.
The case stems from a complaint by BJP leader Subramanian Swamy who had alleged "cheating" in the acquisition of The Associated Journals Limited (AJL), the publisher of National Herald, by Young Indian Private Limited -- a firm in which Sonia and Rahul Gandhi each have a 38 per cent stake.
Swamy had alleged that Congress gave an unsecured loan to YIL to acquire AJL.