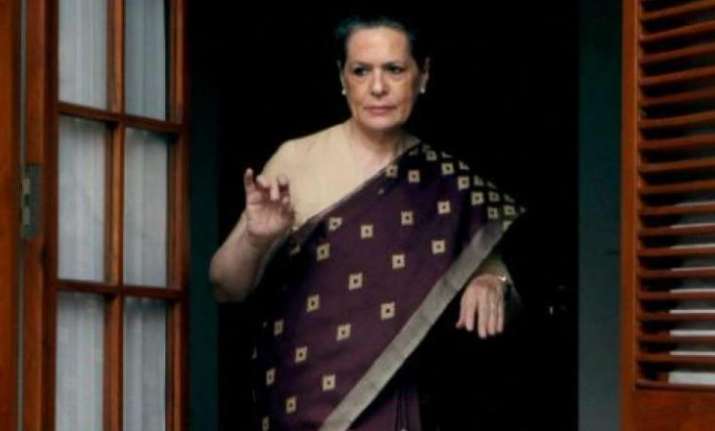 Amid suggestions to forge a common front against the Bharatiya Janata Party (BJP) in the run-up to 2019 Lok Sabha elections, former Congress president Sonia Gandhi will be organising a dinner in New Delhi on Tuesday. 
As per reports, leaders of 17 opposition parties are expected to attend the dinner at the UPA chairperson's residence at 10 Janpath.
Earlier, Sonia had said all opposition parties should consider the larger picture vis-a-vis the politics and come together to fight and defeat the BJP in the 2019 General Elections.
According to Congress sources, leaders of Andhra Pradesh's ruling Telugu Desam Party, which recently pulled out its ministers from the Modi government but continues to be a constituent of the NDA, Biju Janata Dal (BJD), and the Telangana Rashtra Samithi (TRS) have not been invited. DMK working president MK Stalin will also skip the dinner as Assembly session in Tamil Nadu is beginning from March 15.
While Bihar Leader of Opposition Tejashwi Yadav and former Bihar Chief Minister Jitan Ram Manjhi are likely to attend the dinner.
Trinamool Congress leader Sudip Bandyopadhyay, DMK's Kanimozhi and Ram Gopal Yadav of the Samajwadi Party are likely to be present, and so would be leaders of left parties - CPI-M's Sitaram Yechury and CPI's D Raja. Leaders of other parties like JD-S and Kerala Congress, Indian Union Muslim League, Revolutionary Socialist Party and RLD are also likely to attend. 
Sources said while BSP has been invited, its leader Mayawati may not send a representative as her party has aligned with JD-S for the Karnataka polls likely in April/March this year.