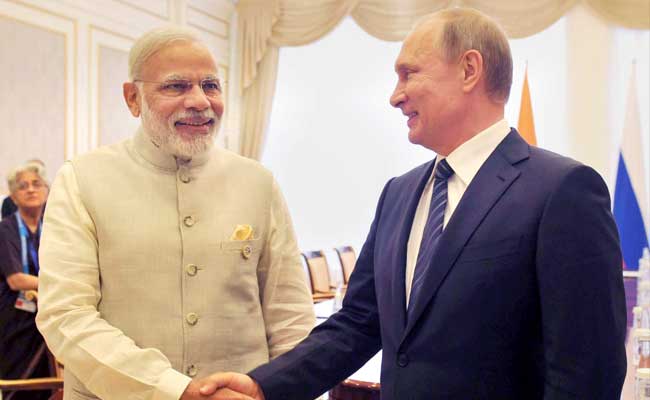 India's time-tested alliance with Moscow was today reaffirmed by Prime Minister Narendra Modi after Russian Deputy Prime Minister Dmitry Rogozin called on him.
A statement issued by the Prime Minister's Office read, "Prime Minister Modi described Russia as a time-tested and reliable friend and reaffirmed the shared commitment with President (Vladimir) Putin to expand, strengthen and deepen bilateral engagement across all domains."
"He recalled his recent meeting with President Vladimir Putin in Tashkent in June and via video-link for dedication of the Kudankulam Nuclear Power Plant Unit 1 at the beginning of this month," it stated.
On Putin's behalf, Rozogin conveyed greetings to PM Modi and briefed him on the progress in ongoing projects between India and Russia.
Modi said that India was eagerly anticipating Putin's visit to India later this year.