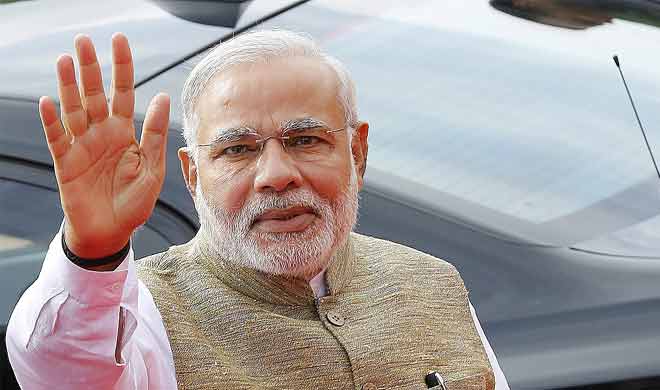 Prime Minister Narendra Modi has asserted that 'nationalism' is the identity of the Bharatiya Janata Party (BJP) and that there is no need for the party to 'dilute' this identity.
PM Modi made this remark while addressing BJP's "core group" of powerful leaders from all 29 states and seven Union Territories on Tuesday.
Modi pointed out that since the 'nationalists' are already with the BJP, the party should now focus on bringing in Dalits and backwards into the party fold.

 

"Rashtravadi toh hamare saath hain, humein Dalit aur pichchde ko saath lana hai ((The nationalists are already with us, we need to bring in Dalits and backwards)," PM Modi told BJP leaders.
Referring to the week-long 'tiranga yatra' undertaken  by Union ministers and party leaders to mark the 70th Independence Day, PM Modi said that the yatra played an important role in spreading the spirit of national unity, integrity and harmony at a time when forces against them are at work across the country.
The Prime Minister reportedly did not mention any political issue directly, he said that certain elements are trying to divert the attention of both his government as well as people of India.
"We are continuously working for development but there are some elements who do not like it. They are trying to divert our and people's attention. We will have to inform the common man that our sole aim is nation building," PM Modi said.
Prime Minister Modi also cautioned the party workers that "anti-incumbency" will be a factor in upcoming elections and that they need to find out ways to counter it.