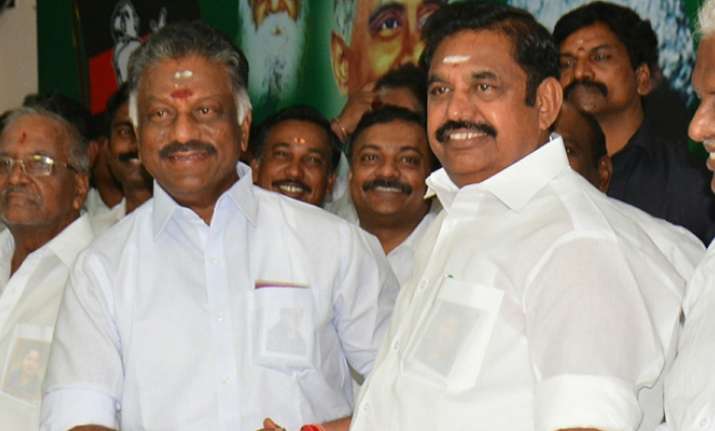 Tamil Nadu Chief Minister Edappadi K. Palaniswami today claimed that the Election Comission (EC) has allotted the "two leaves" symbol to the AIADMK faction led by him  and Deputy Chief Minister O. Panneerselvam.
"EC has given judgement in our favour, we are very happy. Majority of party workers supported us," Palaniswami was quoted as saying by news agency ANI.
V Maitreyan, MP of the EPS-OPS faction, said that his group is waiting for the hard copy of the EC order adding they got information from EC orally that the "two leaves" symbol has been allotted to them. 
Former AIADMK MP K.C. Palaniswamy, who is also the spokesperson of the ruling EPS-OPS faction of the party, said that his faction is happy with the EC decision although he, like Maitreyan,  added that they are yet to get the full order of the Election Commission.