Follow us on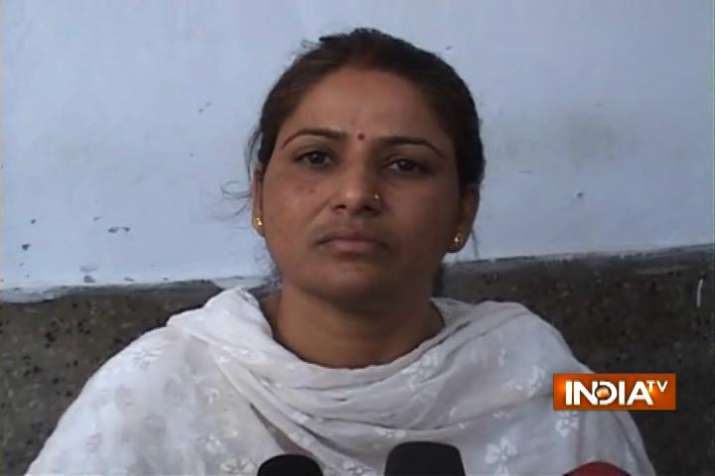 Gaya: Bihar MLC Manorama Devi, who was suspended from JD(U) for shielding his accused son Rocky Yadav, has went into hiding following her arrest orders issued last evening  after the recovery of about six bottles of Indian Made Foreign Liquor from her house in Gaya.
Gaya city SP Avakash Kumar said, six bottles of liquor were recovered from a room at the residence of Manorama during the raid to find Rocky.
The MLC's suspension came a little after Bihar Chief Minister Nitish Kumar returned here from Dhanbad, Jharkhand, where he attended a programme on liquor ban.
A directive to arrest the MLC and seal her house was issued to the Gaya district administration by the state excise department as sale, consumption and possession of liquor is an offence in Bihar.
Meanwhile, the security cover of the beleaguered lawmaker has been withdrawn by the state government.
The JDU last evening suspended Manorama from the party for possession of liquor. "We have suspended Manorama Devi because liquor bottles were found by the police in her house," state JDU president Bashishtha Naryan Singh said.
According to Manorama's affidavit filed at the time of her election to the Legislative Council, the house in Gaya belongs to her. She was also present when the raid was carried out last night.
Possession of liquor under the new law entails a minimum imprisonment of 10 years which may extend to life imprisonment and a fine up to Rs 10 lakh.
Manorama Devi had joined JD(U) in June last year and was made a MLC.
She was RJD member of state legislative council from 2003 to 2009 and shot into limelight after becoming chief of Mohanpur block in 2001.
Rocky Yadav, who was arrested Tuesday on charges of killing a teenager in Bihar's Gaya town, was missing since Saturday night.
Manorama Devi is the wife of Bindi Yadav, a RJD strongman from Gaya who is now in jail custody in connection with the road rage.
Meanwhile, Senior Superintendent of Police Garima Mallik told reporters earlier, "The main accused Rocky Yadav was arrested from his father Bindi Yadav's mixer plant located at Mastpura village of Bodh Gaya Police Station of Gaya district. Rocky was arrested along with the weapon (Bretta pistol) used in the crime," as per PTI.
He was produced before a local court which sentenced him to judicial custody for 14 days.
Police said that its preliminary investigation shows that Rocky got into a fit of rage after Aditya's car allegedly did not let his Land Rover vehicle pass. The row resulted in the teenager being shot dead.