Follow us on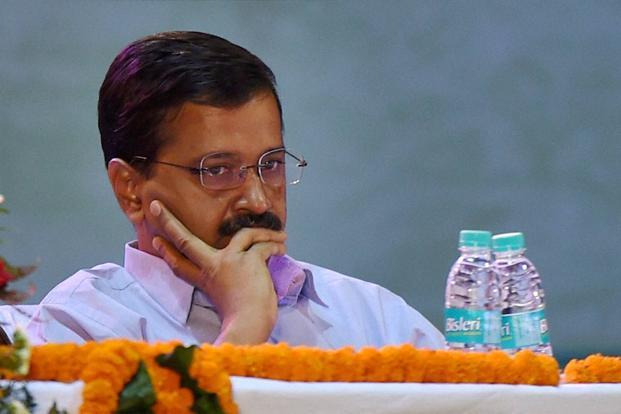 Putting rest to all speculations, journalist-turned-politician Ashish Khetan on Wednesday announced that he has decided to leave the Aam Aadmi Party (AAP). Khetan's decision came just a week after another close confidante of CM Arvind Kejriwal, Ashutosh, quit the party citing 'personal reasons'.
While both Khetan and Ashutosh have claimed that their decision to leave the AAP was their 'personal decision', the exodus of two of Kejriwal's trusted aides raises serious questions about internal politics in the party.
If reports are to be believed Ashutosh had been upset with party leadership ever since he was denied a Rajya Sabha ticket. Arvind Kejriwal's decision to nominate businessman Sushil Gupta and chartered accountant Narain Dass Gupta for the Rajya Sabha along with party leader Sanjay Singh didn't go down well with leaders like Ashutosh, Kumar Vishwas and others.  
Several founding leaders of the AAP have either left the party or sacked since its inception in 2012. Leaders like Yogendra Yadav, Prashant Bhushan who were part of the 2011 anti-corruption crusade headed by Anna Hazare which led to formation of the Aam Aadmi Party were unceremoniously removed in 2015 for "anti-party activities".
Here is the list of leaders who were once considered close to Kejriwal but left AAP 'heartbroken':
Ashutosh: He left a top post in a television news channel to join the Aam Aadmi Party (AAP). Ashutosh was considered an important member of Arvind Kejriwal's core team which includes Manish Sisodia and Sanjay Singh. He contested the 2014 Lok Sabha election from Chandni Chowk against against Kapil Sibal of Congress and Harsh Vardhan of the BJP but lost.
Later, when AAP had to sent three representatives to Rajya Sabha, Ashutosh was considered to be certainty. However, Arvind Kejriwal stunningly snubbed him. Party insiders say Ashutosh had been contemplating his next move ever since he was denied a seat in Rajya Sabha. He resigned from the party on August 15 citing "personal reasons". He has refused to give interview to the media since then.
Ashish Khetan: Dissidence and discontent within the Aam Aadmi Party was exposed further with Khetan's resignation. Khetan, who has been associated with Kejriwal since 2013, had sent his resignation to the Delhi CM on August 15. The former investigative journalist said he wanted to focus more on his career as a lawyer.
AAP sources claimed Khetan wanted to contest the 2019 Lok Sabha elections from the New Delhi parliamentary seat that he had lost to BJP's Meenakshi Lekhi in 2014. But his demand was not being accepted by the leadership and he had been upset for a while.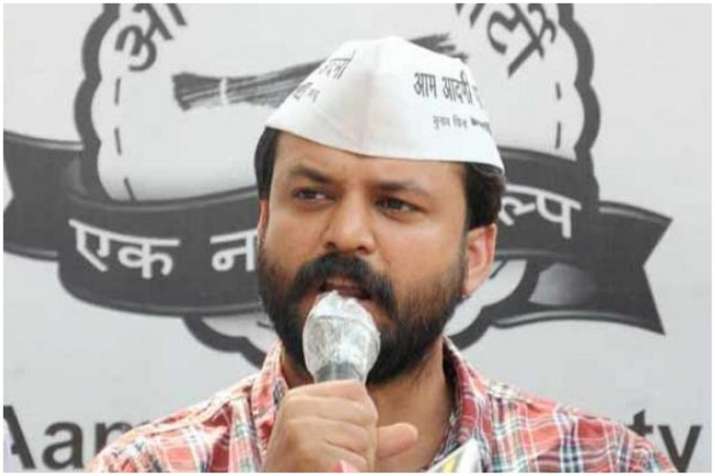 Kapil Mishra: The Aam Aadmi Party (AAP) Political Affairs Committee (PAC) suspended Karawal Nagar MLA Kapil Mishra in May, 2017 after he went public alleging corruption charges against CM Kejriwal and Delhi Health Minister Satyendar.
Mishra claimed that he was an eyewitness to the Rs 2 crore exchanging hands between Kejriwal and Jain. Mishra has since then declared 'Twitter war' on Kejriwal and his team. ​
Mayank Gandhi: AAP's best known face in Maharashtra, Mayank Gandhi resigned from the party in November 2015. Gandhi had said that Kejriwal is "hell bent on destroying" the organisation.
The Maharashtra unit of AAP was disbanded following its "reluctance" to act against Gandhi
Yogendra Yadav: A senior fellow at the Centre for the Study of Developing Societies (CSDS) since 2004, Yadav had been an important member of Anna Hazare's anti-corruption protests of 2011. Yogendra Yadav was one of the founding members of the AAP. 
However, Yadav was sacked in March 2015 for 'anti-party activities'. Upset over AAP's decision, Yadav said he feels like he has been ejected from his own home.
"I am not surprised as from the past few days the matter was moving in such direction. Though I also cannot deny the fact that I am hurt by it. How would you feel if someone drags and throws you out of your own house," he had said.
Prashant Bhushan: The senior Supreme Court lawyer joined AAP in 2012, saying that other parties were corrupt. He was sacked from the party along with Yogendra Yadav.
After being expelled from the AAP, Bhushan hit out at former party colleagues and said that "those who have expelled us face serious charges themselves".
Anand Kumar: One of the founding members of AAP, Kumar had unsuccessfully contested 2014 Lok Sabha elections from North East Delhi constituency. The former JNU professor. He was sacked from AAP along with Yogendra Yadav and Prashant Bhushan.
Kumar later joined 'Swaraj Abhiyan' – a non-political movement set up by Yadav and Bhushan.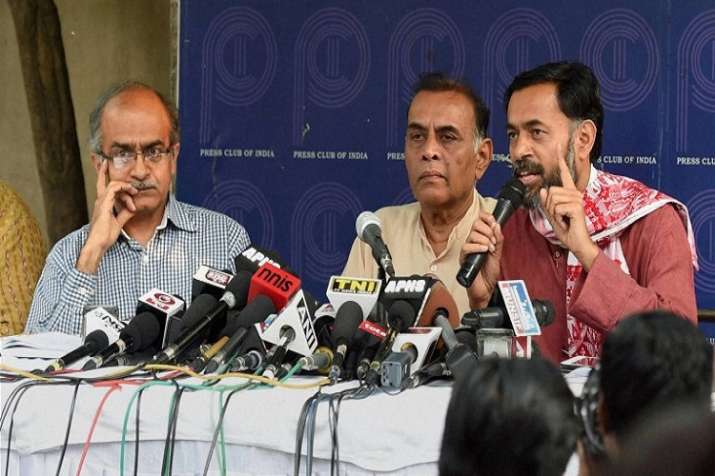 Ajit Jha: The former Delhi University professor was also shown the door from the AAP for his alleged involvement in anti-party activities.
Anjali Damania: She had unsuccessfully contested the 2014 Lok Sabha elections against BJP leader Nitin Gadkari from Nagpur. 
Damania resigned from the party after a TV channel aired a sting of party convenor Kejriwal allegedly trying to buy out Congress MLAs to form government in Delhi.
"I quit... I have not come into AAP for this nonsense. I believed him. I backed Arvind for principles not horse-trading," Damania had tweeted.
Vinod Binny: He was a ministerial berth but was denied by Kejriwal. He quit the party in January 2014 and labelled Kejriwal a dictator. He later joined the BJP 
Shazia Illmi: She too was one of the founding members of the AAP but quit the party in May 2014, saying it has deviated from its core values.
The journalist-turned-politician, had said that "lack of inner democracy" triggered her resignation. "There is a crony clique that runs the AAP," Ilmi said during a press conference after resigning from the AAP. She joined the BJP later.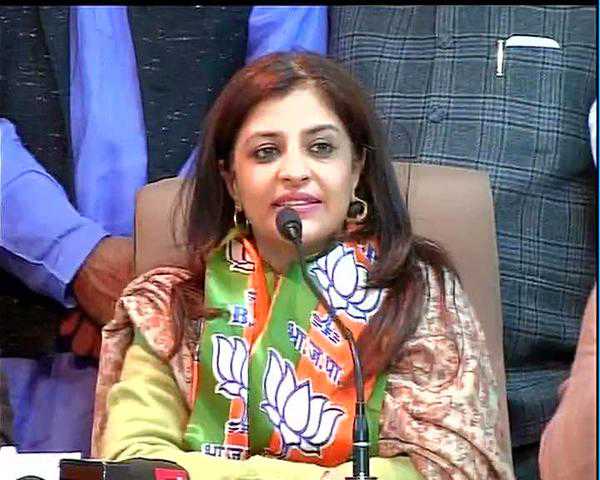 Captain GR Gopinath: The man, who pioneered low-cost air travel in India, quit the AAP in May 2014 citing growing differences within the party leadership and criticised Arvind Kejriwal for "shoot and scoot" politics.
Captain GR Gopinath founded India's first low-cost carrier Air Deccan in 2003.
The list of dissidents who have parted ways with AAP includes several others such as Ashok Agarwal, Madhu Bhaduri,  Ashwini Upadhyay, Maulana Qazmi, Maulana Qazmi, Surajit Dasgupta, Nutan Thakur, Maulana Maqsood Ali Kazmi, SP Udayakumar,  MS Dhir.
Kumar Vishwas, another AAP member who used to be a part of Kejriwal's team, could be next in line to walk out of the party as the poet-politician has been relentlessly targeting the Delhi CM through his Twitter posts.