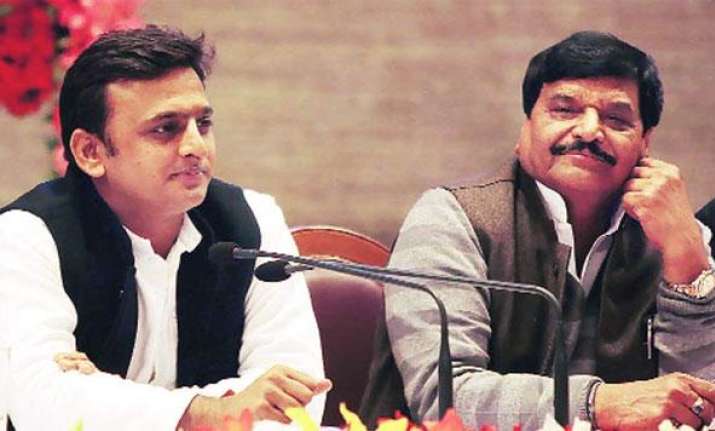 The ongoing feud within the Samajwadi Party today took a dramatic turn after the Uttar Pradesh Chief Minister Akhilesh Yadav announced that his uncle and state unit head of the party, Shivpal Singh Yadav, will be given back the portfolios of which he was stripped off few days back.
The announcement came after SP Supremo Mulayam singh Yadav held a thirty-minute long meeting with son Akhilesh and brother Shivpal.
"There will be no division in the party till I am here. We are a big family, differences may occur," Mulayam told reporters earlier.
Along with Shivpal, mining minister Gayatri Prajapati will also be reinstated, who was earlier sacked by Akhilesh.
Earlier, the party supremo rejected the resignation forwarded by Shivpal as he decided to step down from all party posts as well as the state government, following his feud with the UP CM.
On September 13, Mulayam removed Akhilesh from the post of the party's state chief and named Shivpal in his place. In retaliation, Akhilesh stripped Shivpal of key portfolios, striking a huge blow to his uncle's public image.
The move by SP chief to replace Akhilesh as party chief, which could possibly have been stoked by the presence of the 'outsider', brought the family feud out in the open.