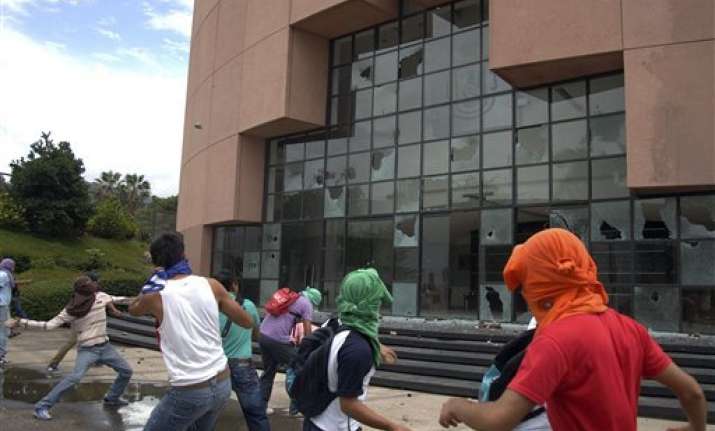 Acapulco, Mexico: Fourteen of the 57 students reported missing after weekend shootings that killed six people in the southern state of Guerrero have been located, officials said on Tuesday.
Some were found in their homes or at school, and a search was continuing for the 43 teachers college students still unaccounted for, state Prosecutor Inaky Blanco said.
Earlier, the head of the state human rights commission, Ramon Navarrete, said some of the students had fled the shooting in the municipality of Iguala, and some were detained and then released. He added that there were high hopes of finding the rest.
Student activists linked to the Ayotzinapa normal school are known for their radical protests.
Authorities say police shot at buses that had been hijacked by students over the weekend, killing three students and wounding 25. Masked men later fired on two taxis and a bus carrying a third-division soccer team. Two people on the soccer bus were killed along with a woman in one of the taxis.
Twenty-two police officers have been charged with homicide, Blanco said.
Blanco said Iguala police officers participated in both attacks, and did not rule out the possibility that organized crime may have also been involved.
Iguala's mayor, Jose Luis Abarca Velazquez, submitted his resignation on Tuesday, saying he wanted to leave room for authorities to investigate the violent acts in his town.
Abarca Velazquez maintained he was unaware of the shootings and said it will be up to authorities to determine who is responsible.
Guerrero Gov. Angel Aguirre said he had contacted federal authorities to request help in keeping the peace in parts of the state.
"A majority of police in Guerrero have been co-opted, infiltrated by organized crime," he said on Milenio Television.