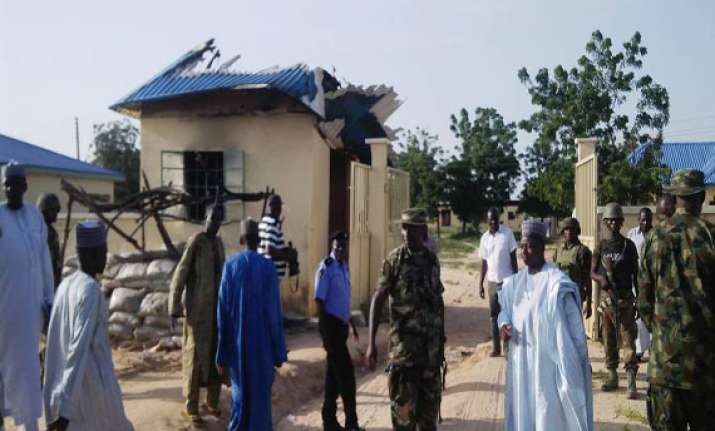 Abuja: Suspected Boko Haram members Tuesday killed at least 33 people in Konduga, a village 35 km from Maiduguri, capital of northeast Borno state, officials said Wednesday.
The governor Alhaji Kashim Shettima, who on Wednesday attended funeral of the victims including local residents and college students, described the attack as "barbaric and unfortunate", Xinhua reported.
Chairman of Konduga local government Lawan Gana Ngaleri said the insurgents "came to the town at about 4:30 p.m. in convoy of vehicles and motorcycles painted in military camouflage".
Ngaleri said the attackers used improvised explosive devices to raze down "almost all the building". However, local residents said that more than 53 people were killed and many are still missing.