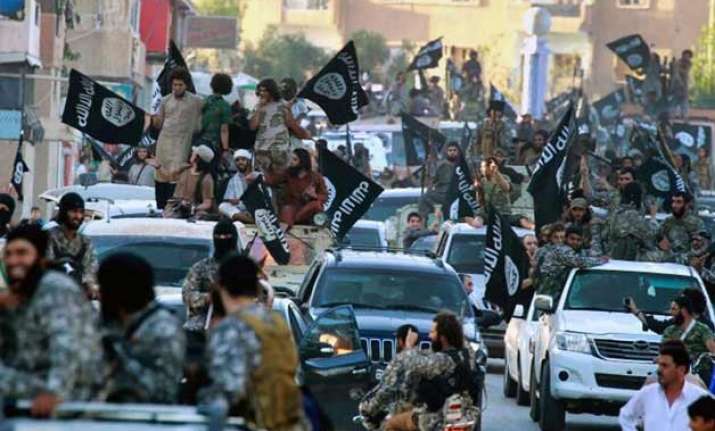 New Delhi: As the US-led coalition continue to attack the Islamic State's oil fields and cash stores, the dreaded terror group has cut its militants' salaries by 50 per cent.
According to recently-leaked documents by the ISIS's treasury, Bayt Mal al-Muslimeen, the outfit slashed the salaries as a result of the 'exceptional circumstances' the militant group finds itself under.
The document, believed to be circulated by leaked in its Syrian stronghold of Raqqa in December, cites the Koran to discuss 'jihad of wealth and jihad of the soul', according to a translation by Aymenn Jawad Al-Tamimi, a research fellow at the Middle East Forum.
"So on account of the exceptional circumstances the Islamic State is facing, it has been decided to reduce the salaries that are paid to all mujahideen by half, and it is not allowed for anyone to be exempted from this decision, whatever his position," the order reads. "Let it be known that work will continue to distribute provisions twice every month as usual."
The US-led coalition have been targeting the terrorist organization's money making capabilities, including bombing trucks ferrying oil across Syria and Iraq. The US has also indicated it was willing to carry out wider bombing operations in ISIS controlled territory despite the fear it would cause greater civilian deaths.
According to reports, the extremists have lost 40 per cent of their territory in Iraq and 20 percent in Syria to the global coalition.
Since the US-led coalition began launching airstrikes in 2014, Kurdish forces have pushed ISIS out of parts of northern Iraq, including the town of Sinjar, and driven the extremists out of a band of Syrian territory along the Turkish border. Further south, Iraqi forces and Shiite militias recaptured the Iraqi city of Tikrit last year.
Iraqi forces backed by US-led airstrikes drove Islamic State militants from Ramadi's city center last month, recapturing most of the provincial capital of the sprawling Anbar province.
ISIS still holds much of northern and western Iraq, including the country's second-largest city Mosul, and large parts of Syria. It also boasts increasingly potent affiliates in Libya, Egypt, Yemen and Afghanistan.