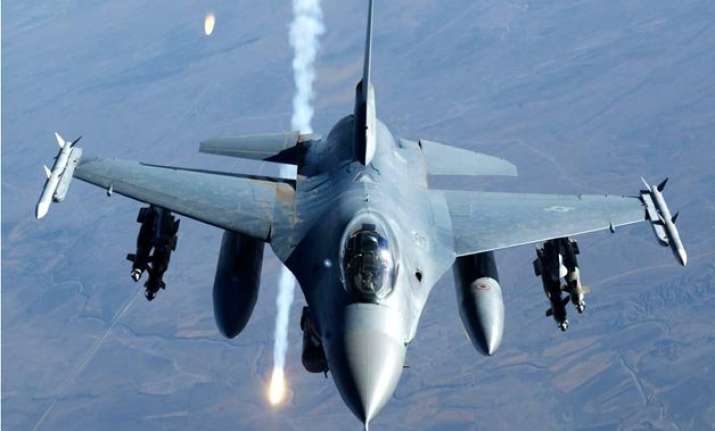 Washington: Amid India's strong protest over the deal, a top American military commander has said that the United States' decision to sell eight nuclear-capable F-16 fighter jets to Pakistan would affect "some aspects" of Indo-US relationship.
"With regard to the sale of F-16s to Pakistan, while I don't have a professional opinion on that sale itself, certainly it will affect some aspects of our relationship with India," the US Pacific Command (PACOM) Commander, Admiral Harry Harris, who will visit India next week, said.
"I know that I will be asked about it when I go to India, and I hope to be able to tell them that that sale is just one aspect of many military sales that we make across the world, and that we view our relationship with India very importantly," Harris told lawmakers during a Congressional hearing yesterday.
"I hope that we can work through this sale, and their perception of it, to continue to improve our relationship with India," Admiral Harris said, responding to a question on F-16 from Congresswoman Tulsi Gabbard.
Gabbard, the first ever Hindu Congresswoman elected to the US House of Representatives, expressed serious concern over the Obama Administration's decision to sell the fighter jets to Pakistan.
"There's a potential sale of eight F-16s to Pakistan that I and other members of Congress have expressed very serious concerns about, given the fact that Pakistan has long harboured and given safe haven to various terrorist groups that continue to launch destabilising attacks within India, as well as Afghanistan," she said.
"The recent release of Hafiz Saeed, one of the masterminds of the 2008 Mumbai terrorist attack, where six US citizens were killed, even at the protests of the United States -- there are a number of other concerns that we have," she said.
"But in particular, I'm wondering if you can talk about how, as you and others have spoken of the importance of this opportunity to strengthen our relationship with India, as we head into a strong partnership into the future and the benefits that that brings us, what impact could this sale of F-16s have on our relationship with India and the work that you and others are doing to strengthen that?" Gabbard had asked.
India had summoned US Ambassador Richard Verma to convey its "displeasure and disappointment" over Obama Administration's decision to sell eight F-16 fighter jets worth nearly USD 700 million to Pakistan.
India disagreed with the US' rationale that such arms transfers help Pakistan in combating terrorism and believes the US military aid to Pakistan goes into anti-India activities.
The Pentagon had said that the F-16 aircraft will facilitate operations in all-weather, non-daylight environments, provide a self-defence/area suppression capability, and enhance Pakistan's ability to conduct counter-insurgency and counter terrorism operations
(With PTI inputs)