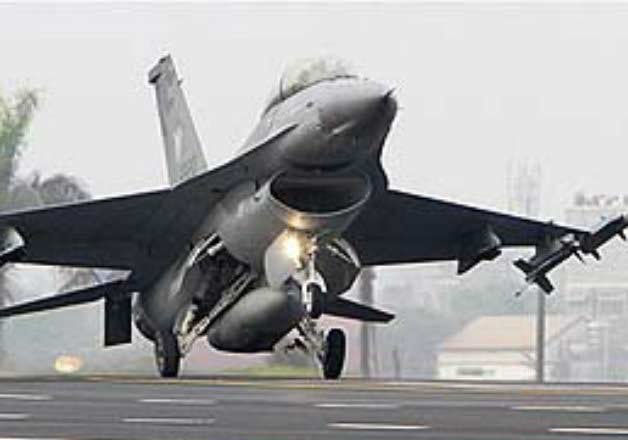 Washington: The chairman of the Senate Foreign Relations Committee has sharply questioned the US plans to sell F-16 fighter jets to Pakistan, in the light of  Pakistani actions in Afghanistan describing them as a threat to US troops.
"They continue to support the Taliban, the Haqqani network and give safe haven to Al Qaeda," Republican Senator Bob Corker said to Secretary of State John Kerry, who was testifying to the committee about the State Department's annual budget request.
US Lawmakers have 30 days to block the sale and Mr Corker has made it clear that he has doubt about it.
Earlier, the US government had announced that it will sell Pakistan eight F-16 fighters built by Lockheed Martin Corp, radar and other equipment for $699 million,
Mr Kerry responded by saying the issue was complicated and that Pakistan was an ally.
"I understand your reservations about it but their military has been deeply engaged in the fight against terrorism," he said.
India has already registered its strong protest at Washington's decision to sell fighter jets to Islamabad.
The US Department of Defense (Pentagon) is reportedly paying almost half the cost as military aid. The Congressional Research Service (CRS) reports that, between 2002-2014, the US sold Pakistan military kit worth $5.4 billion under the Foreign Military Sales programme. About half consisted of F-16s and related equipment.