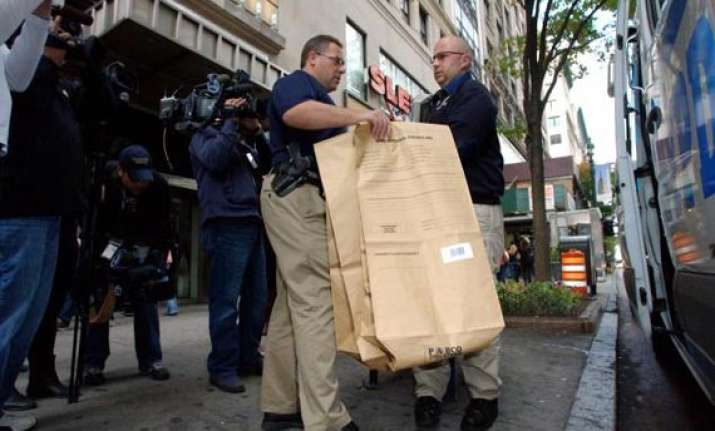 New York: A security guard  in Victoria's Secret store in Herald Square, Manhattan called up New York Police on Thursday after he noticed a strong odour coming from one of the bags of two teenage girls shopping at store and discovered a dead foetus in their bag.
One of the girls told detectives she was carrying the human remains because she had delivered a day earlier and didn't know what to do, authorities said. It wasn't clear whether the foetus was alive or dead when delivered.
Sources say two teenage girls were acting suspiciously at the Victoria's Secret in Herald.
The girls were arrested on charges of petit larceny and criminal possession of stolen property, police said. Mother of the fetus is 17-year-old Tiana Rodriguez, of Brooklyn.
She told detectives that she was six months pregnant but miscarried Wednesday at her friend's home in Queens.The other girl is 17-year-old Francis Estevez, of Queens.
The teenager who gave birth to the baby boy is at Bellevue Hospital.Her friend is at the Midtown South Police Precinct.
A medical examiner will perform an autopsy on the fetus to determine the cause of death.