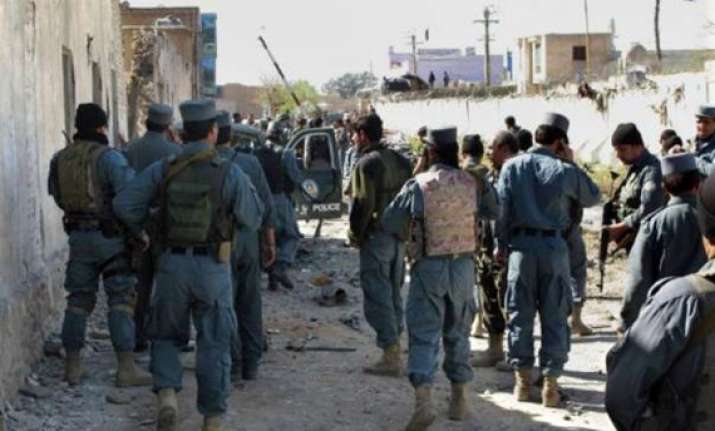 Kandahar, Jan 4: At least 12 people were killed and 28 others injured in three bomb attacks in the southern Afghan city of Kandahar on Tuesday, a police commander said. 

In the early evening, a suicide bomber detonated a tricycle in downtown Kandahar, killing four civilians and three policeman and injuring over a dozen, the police chief for the province General Abdul Raziq told AFP. 

Earlier in the day, another suicide bomber set off an explosive-laden motorbike in the city centre, killing four children and one policeman, Raziq said.

Sixteen others, including policemen and civilians, were injured. 

That attack was aimed at a mobile police post, he said.

Taliban claimed responsibility for the first attack. 

The latest blast, which no one has so far claimed responsibility for, happened just minutes after a smaller explosion, likely caused by an improvised explosive device, Raziq added.

The police have arrived at the site to investigate the attacks, he added. A doctor in the city's Mirwais hospital confirmed the casualties.

There are about 130,000 international troops inAfghanistan fighting the Taliban-led insurgency, with 91,000 of them from the United States.

The Taliban, toppled in late 2001 in a US-led invasion, are waging an insurgency against the government which has intensified in recent years, with an increase in incidents of roadside bomb attacks and suicide explosions. 

The latest deadly bombings comes as Taliban confirmed that the group was in talks to open a liaison office, likely in Qatar as part of negotiations with the United States. 

It is the first time the insurgent group has publicly raised the prospect of a negotiated peace after more than 10 years of fighting, always previously insisting they would not talk until all foreign troops had left Afghan soil.