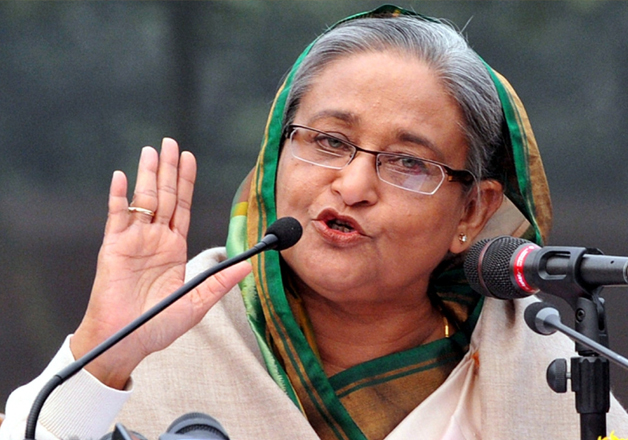 Bangladesh Prime Minister Sheikh Hasina has said that many countries, which are part of South Asian Association for Regional Cooperation (SAARC), are frustrated with Pakistan over its policy of exporting terror and that's why they pulled out of Islamabad summit.  

 

In an interview to The Hindu, Sheikh Hasina, however, pointed out that the reason behind Bangladesh pulling out of Islamabad summit was different from that of India. 
"It was over the situation in Pakistan that we decided to pull out. Terror from Pakistan has gone everywhere, which is why many of us felt frustrated by Pakistan. India pulled out because of the Uri attack, but for Bangladesh the reason is totally different," Sheikh Hasina told The Hindu.
Hasina said that Bangladesh pulled out of SAARC summit because it was hurt over Pakistan's strident criticism of the war crimes tribunal process in her country which has led to either hanging or indictment of a dozen Jamaat-e-Islami leaders, accused of brutalities during the liberation war in 1971.
The Bangladesh PM revealed that despite being pressurised for cutting off diplomatic ties with Pakistan, she has decided against it.
"There is a lot of pressure on me to cut off all diplomatic ties with Pakistan for their behaviour. But I have said the relations will remain, and we will have to resolve our problems. The fact is, we won our liberation war from Pakistan, and they were a defeated force," she said.
Sheikh Hasina added that she appreciated India's support during the war and thereafter.
Responding to a question on Indian Army carrying out surgical strikes inside Pakistan-occupied Kashmir, Hasina said that she was in favour of both countries respecting the sanctity of the LoC.
"Both the countries should maintain the sanctity of the LoC and that can bring peace," she added.
When asked about the terrorist attack at Dhaka's Holey Artisan café, where gunmen professing allegiance to Islamic State killed 20 people, Sheikh Hasina said that her government is following a policy of "Zero tolerance against terror".
She added that her government's counter-terror programme involving civil society, media and mosques to spread awareness and report information on terror groups was bearing results.