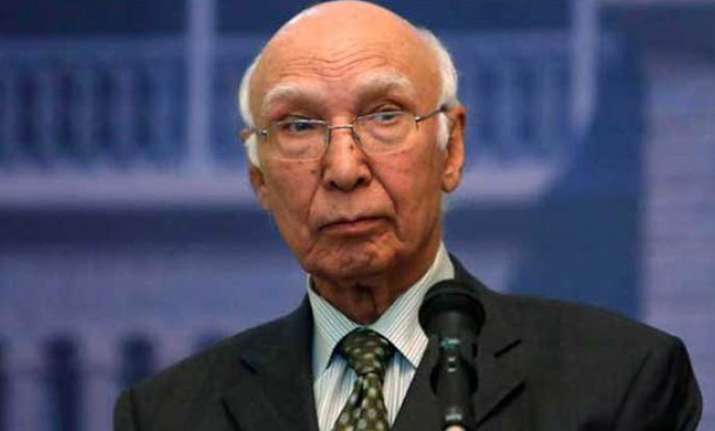 Sartaj Aziz, Pakistan Prime Minister Nawaz Sharif's Adviser on Foreign Affairs, has said that any talks between New Delhi and Islamabad cannot succeed till the resolution of the 'core issue' of Kashmir.
Aziz, however, said that Pakistan is ready for for unconditional talks with India to resolve all issues including Kashmir.
He further claimed that pressure is now building on India as the international community has accepted that Kashmir is a "disputed territory".
During his speech at United Nations General Assembly (UNGA), Pakistan PM Nawaz Sharif had 'forcefully' raised the Kashmir issue and urged the United Nations Security Council to hold a free and fair plebiscite in the Valley.
"The Security Council has called for the exercise of the right to self-determination by the people of Jammu and Kashmir through a free and fair plebiscite held under the UN auspices. The Security Council must honour its commitments by implementing its own decisions," Sharif had said.
He also termed Hizbul Mujahideen commander Burhan Wani as a "young leader murdered" by the Indian forces on July 8.