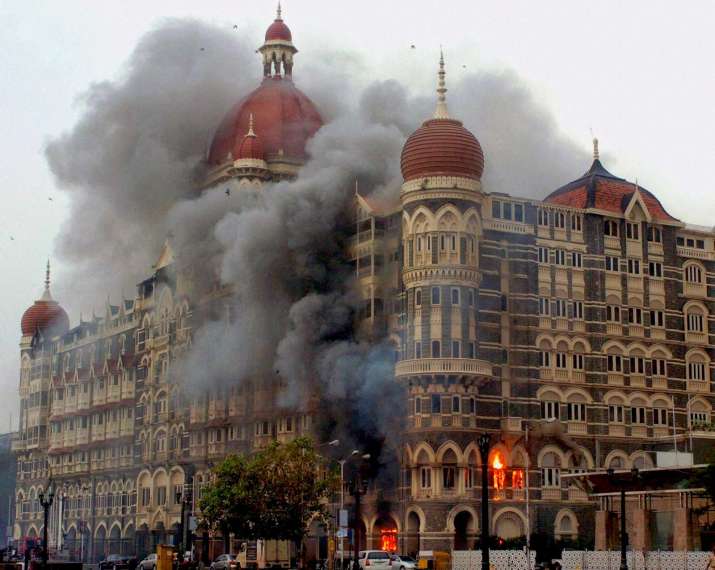 Pakistan is not convinced by India's offer to share its records on US citizen David Headley in order to strengthen the case against the eight Pakistani suspects being tried for the 2008 Mumbai attacks.
According to a report in 'Dawn', Pakistani officials are sceptical about the efficacy of the evidence that India is willing to share with them.
Quoting officials of the Pakistani government, the report says that India's Ministry of External Affairs (MEA) has written to Pakistan's Foreign Office (FO) offering that its records related to David Headley might prove useful in the prosecution of  Zakiur Rehman Lakhvi, the alleged mastermind of the Mumbai attacks in addition to seven other suspects. 
David Headley, convicted by a US federal court for conspiring with the Mumbai attackers, is currently facing a 35-year jail term there.
He was prosecuted by a Mumbai special court in Feb 2016, via video link from his prison cell in the US.
Indian authorities have expressed readiness  to send a dossier on the proceedings of the trial, as well as Headley's confession, which was recorded by India's National Investigation Agency (NIA).
However, Pakistani officials have not shown any interest in the offer saying the trial proceedings were already available on different websites. 
 "These [documents] are not of any use and would not be beneficial to the [prosecution's case]," Dawn quoted a senior official as saying. 
He explained that Headley was not a Pakistani citizen, nor was he nominated as an accused in the First Information Report (FIR) registered by the Special Investigation Unit (SIU) in connection with Mumbai attacks.
Lakhvi and others – Abdul Wajid, Mazhar Iqbal, Hammad Amin Sadiq, Shahid Jameel Riaz, Jamil Ahmed and Younus Anjum – are being tried by an ATC since 2009.