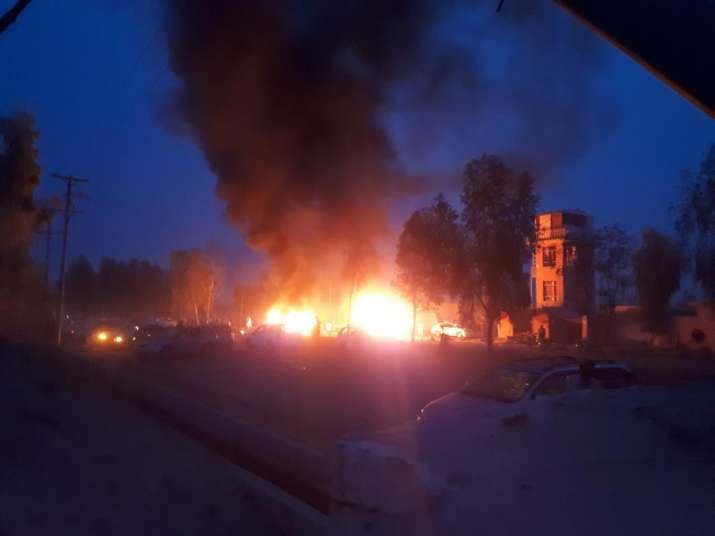 At least 14 people were killed and over 40 others wounded in a car bomb explosion near Lashkargah Sports Stadium in Afghanistan. 
The blast shook the region when people were returning after watching a wrestling game part of New Year celebrations, reports stated. 
The injured persons were rushed to nearby hospitals for medical treatment. 
Meanwhile, security forces are investigating the site of the explosion.
According to officials, the death toll is expected to rise.