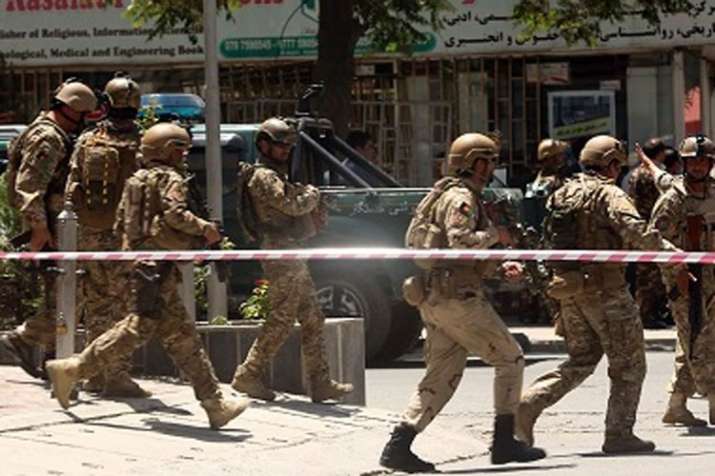 At least 17 security personnel and 20 Taliban militants have been killed in clashes in two districts of Afghanistan on Thursday. A government spokesman quoted the killing of three security personnel and 20 terrorists in Ghazni province after Taliban's attempts to overrun Jaghato district were repulsed. The spokesman also said that 10 militants and four security personnel were injured in the clashes.
Terror outfit Taliban attacked the Army checkpoints in Afghanistan's Badghis province, killing several soldiers. Taliban militants also overran four checkpoints and took away some weapons, an official confirmed. 14 security personnel were killed in Faryab province as Taliban militants stormed security forces of the Afghan forces.
"Taliban rebels launched multi-pronged offensives on the checkpoints of national army on a road in Khawja Sabzpush district in the wee hours of today, killing 14 soldiers and destroying their heavy artillery", said the deputy to provincial council.