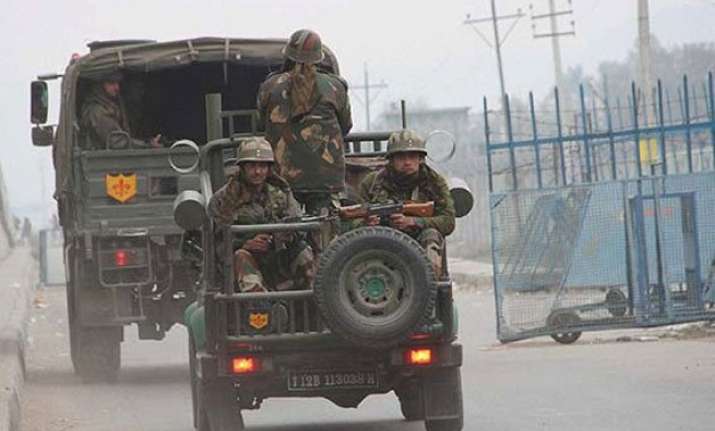 New Delhi: The Pathankot IAF base attack comes barely a week after Prime Minister Narendra Modi's surprise visit to Lahore.
Defence experts say that the attack was deliberately done to scuttle the peace process initiated by India with Pakistan, adding that the militant organisations as well as the Pakistan Army have always opposed the dialogues between the two sides.
Pathankot, a key air base for MiG-21 Bison fighters and Mi-35 helicopters, is located 50 km from the border with Pakistan and 200 km from Chandigarh.
This was the second major terrorist attack which Punjab has seen in less than six months after an earlier one in Dinanagar in Gurdaspur district in July last year.
Here are the 10 major developments related to this attack:
1. The combat operation at the Indian Air Force base in Pathankot ended on Tuesday with Defence Minister Manohar Parrikar announcing that six terrorists were killed.
2. Seven military personnel, including an officer of the National Security Guards (NSG) and Garud Commando, were martyred and another 20 injured at the sprawling compound which is located just 25 km from the Pakistan border.
3. All the terrorists were heavily armed and well-trained. Each of them carried around 6 kg of RDX.
4. Preliminary evidence shows that the terrorists entered India through a canal route of the Ravi river, where there may have been a serious technical security lapse as the thermal imager located between two BSF posts was not working. The same route was used by LeT terrorists in the Gurdaspur attack last year.
5. United Jihad Council, a conglomerate of 13 Kashmiri militant groups based in Pakistan, claimed responsibility of the attack.
6. Terrorists dressed in military uniforms entered the air base in an official vehicle. The vehicle used by them was the car of the Superintendent of Police of Gurdaspur that was hijacked in Pathankot on December 31.
7. The militants are said to have made four calls from Pathankot to Pakistan between 12.30 am and 2 am, just hours before the attack.
8. Prime Minister Narendra Modi received a phone call from his Pakistani counterpart Nawaz Sharif on Tuesday afternoon, assuring him of his support in the investigation to uncover how the assault was conceived and executed.
9. India has indicated that it may delay talks in Islamabad between the foreign secretaries of the two countries that were to be held on January 15.
10. Combing operations continued on the fifth day (Wednesday) to sanitise the Pathankot IAF base even as the NIA formed various teams to probe the terrorist attack on the high-security defence facility.